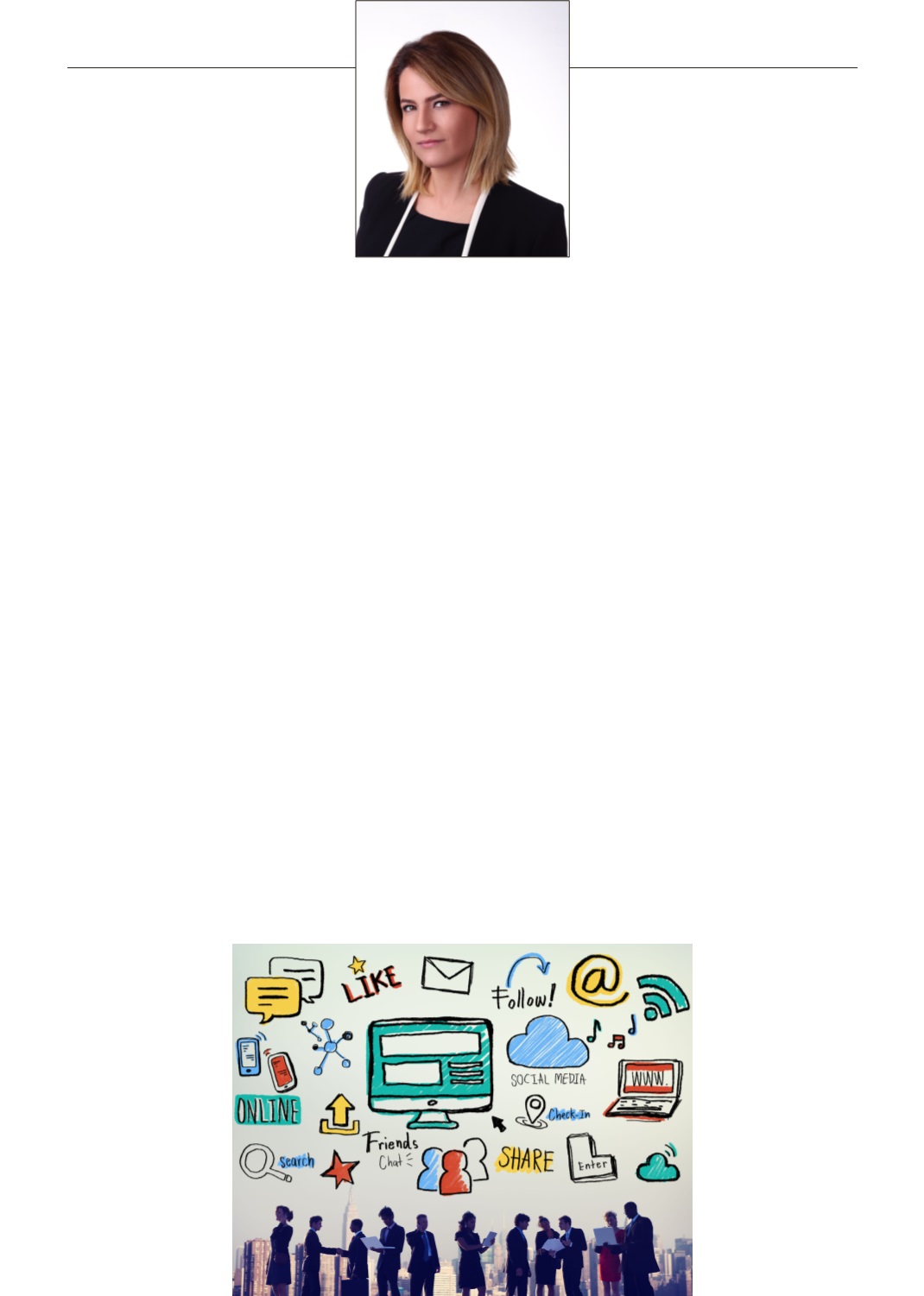 56
Sosyal Medyanın Zamanı mı?
Is it time for Social Media?
Pazarlama ve reklam sektörünün kuralları son 10 yılda
daha önce hiç olmadığı kadar değişti. Bu değişimin ana
katalizörü şüphesiz ki sosyal medya devrimi. Ülkemizdeki
aktif internet kullanıcısı penetrasyonunun %50, sosyal ağ
penetrasyonunun ise %52 olduğu(1) dikkate alındığında
geleneksel pazarlama ve reklam yöntemleriyle ayakta
kalabilmek kısa-orta vadede mümkün olmayacak.
Sosyal medya üzerinden pazarlama ve reklam yaparak;
• Müşteri kitlenizi cinsiyetinden, ilgilendiği alanlara,
yaş aralığından, konuştukları dillere kadar çok farklı
alanlarda analiz edebilir ve kampanyalarınızı buna göre
düzenleyebilirsiniz.
• Bu ortamlar üzerinden yapacağınız reklam ve
tanıtımlarda platformlar size doğru hedef kitleye
ulaşım arayüzleri sunarlar. Bu şekilde bütçenizi daha
efektif yönetebilirsiniz.
• Yüksek reklam bütçesi olmayan küçük-orta ölçekli
bir
firmaysanız
doğru iletişim ile
yeni
müşteriler
kazanabilirsiniz.
• Müşterilerinizden
anında olumlu-
o l u m s u z
feedback alabilir
stratejinizi revize
edebilirsiniz.
The rules for the marketing and advertising industry have
been transformed during the last 10 years. And undoubtedly,
the main catalyzer of this change is the social media
revolutions. Taking into account the fact that active internet
user penetration in our country is 50%, and social network
penetration is 52% (1), it will not be possible to survive in
the short and mid terms using traditional marketing and
advertising methods.
By advertising on social media;
• You can analyze your target audience based on numerous
variables such as gender, areas of interest, age group
and language, and you can prepare your campaigns
accordingly.
• For advertising and promotion campaigns you will
launch in these settings, social media platforms will
provide you with interfaces to reach the correct target
audience. This way, you can manage your budget more
effectively.
• If you're a small
or mid-sized company
with no advertising
budget,
you
can
gain new customers
using
the
correct
c o m m u n i c a t i o n
method.
• You can get
instant positive or
negative
feedback
from your customers
and
revise
your
strategy accordingly.
Ceylin BERKÖZ
Çevik Çözümler ve İş Zekası Direktörlüğü
Agile Solutions and Business Intelligence Directorate
UZMAN GÖZÜYLE
EXPERT VIEW