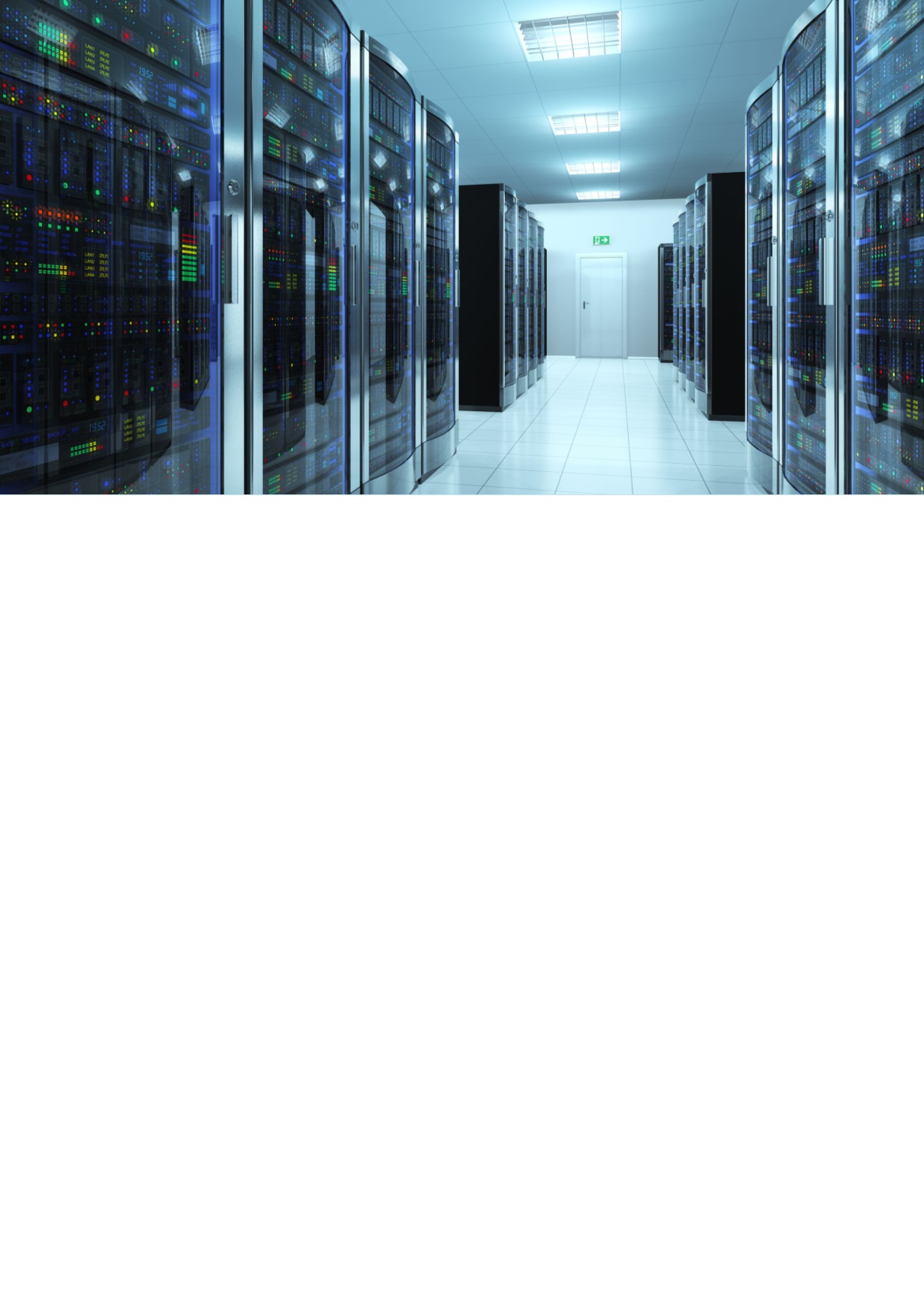 28
SBM bilgi işlem alt yapısının çalıştığı "Veri Merkezi" yeni
yerinde.
Ofis yerleşkesinde bulundurduğumuz veri merkezi, TIER 3
standartlarını karşılayan yeni veri merkezine taşındı.
İki ayrı bağımsız trafo-enerji kaynağından beslenen veri
merkezinde, tam yedekli jeneratör, bağımsız ayrı besleme
yapan kesintisiz güç kaynakları (ups), yedekli iklim-
lendirme-klima sistemlerine sahip, SBM'ye özel hazırlanmış
çelik kafes içerisinde ek güvenlik önlemleriyle donatılmış
şekilde hizmet vermektedir.
Sektörün gelişen ihtiyaçları ve SBM'nin verdiği hizmet yel-
pazesinin genişlemesiyle veri merkezinden verilen servis-
lerin kesintisizliği-sürekliliğini sağlama adına Türkiye'nin
teknoloji önderi Turkcell-Superonline tercih edilmiştir.
Merkezimizin sektöre ve vatandaşa verdiği hizmetler inter-
net üzerinden sağlanmaktadır, internet kesintisi yaşama-
ma adına farklı ISP'ler (internet sağlayıcı kurumlar) tercih
edilerek 7x24 365 gün erişim güvence altına alınmıştır.
Enerji, yangın önleme-söndürme, etkin iklimlendirme ve
enerji kesintisizliği hizmetleri profesyonel ve daha etkin
olarak sağlanarak, alt yapı devamlılığında standartlara
"Data Center" where SBM's IT infrastructure is run has relocated to
its new location.
The data center, which was previously at the Office campus, has
been relocated to its new location that meets the TIER 3 standards.
The new data center that is fed from two independent transform-
er-energy source features a fully backed-up power supply, separate
uninterrupted power supplies (UPS), and climatization and air con-
ditioning systems with back up. The data center is also housed in
special steel cage prepared specially for SBM and equipped with
dedicated security features.
With a view to ensure uninterrupted service from the data center
which now has a broader service range as a result of increased
needs of the sector and the proliferation of SBM's services, we've
chosen to work with Turkcell-Superonline, Turkey's pioneer in
technology.
Our center provides all its services to the industry and citizens on-
line. Uninterrupted, 24/7 access to services is ensured by working
with different ISPs (Internet Service Providers) to ensure that users
experience no Internet connection problems.
Certain standards are now met in terms of infrastructure conti-
nuity, by providing services for energy, fire prevention-fire fighting,
effective climatization and uninterrupted energy in a more profes-
sional and effective way.
SBM VERİ MERKEZİ Yenİ Yerİnde!
SBM DATA CENTER At its new Location!
HABER
NEWS