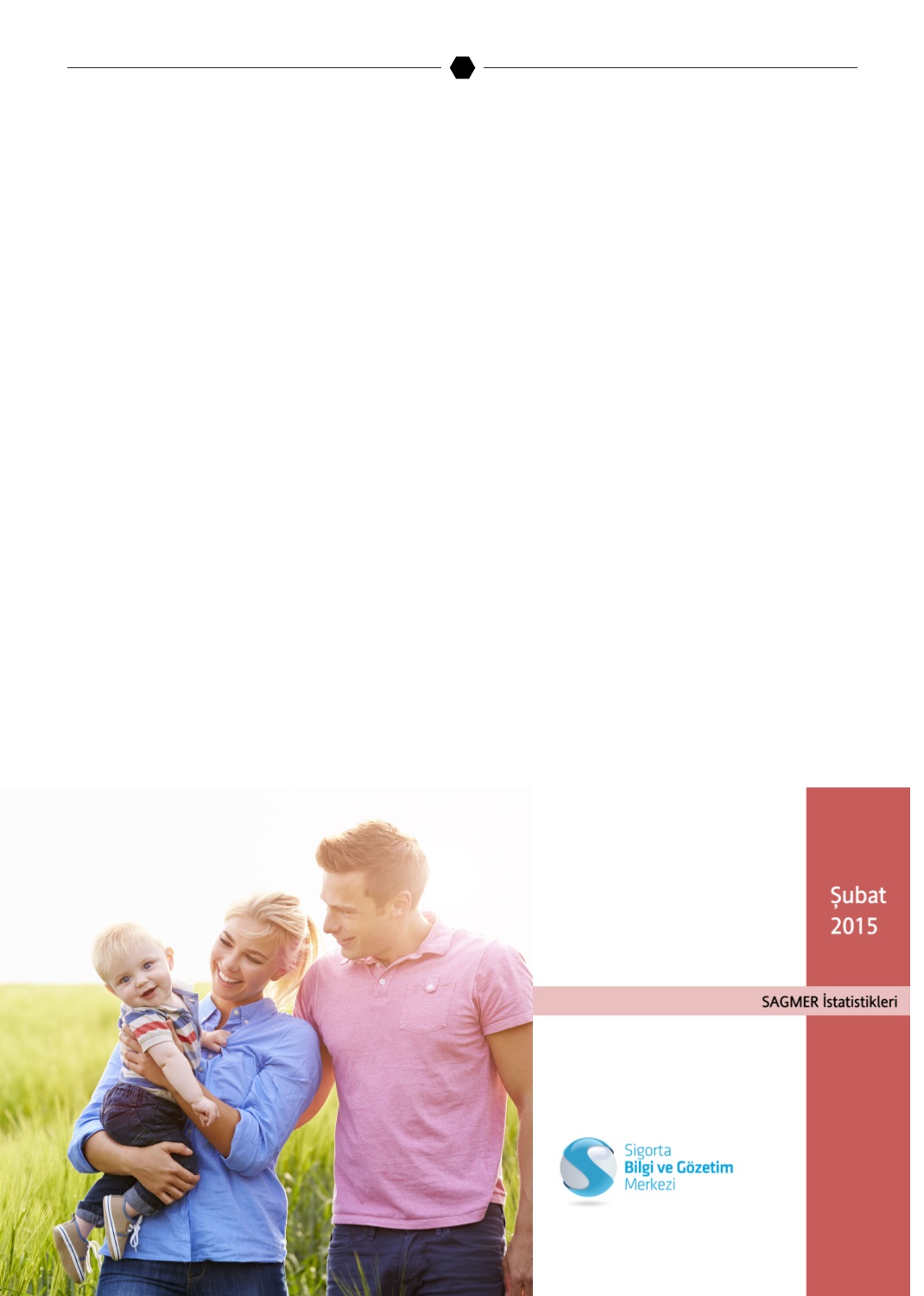 33
Merkezimiz web sayfasında mevcut olan Sağlık ve
Seyahat-Sağlık İstatistik Raporları yenilenen yapısıyla
sigorta
şirketlerinin
ve
sigortalıların
kullanımına
sunulmuştur. Yenilenen Sağlık ve Seyahat-Sağlık İstatistik
Raporlarında detaylı, kullanılabilir ve görsel bir raporlama
tekniği kullanılmıştır.
Sağlık ve Seyahat-Sağlık İstatistik Raporları sağlık sigorta-
larında sektöre genel bakış açısı kazandırmaktadır.
SBM'ye transfer edilen poliçelerin Sağlık, Seyahat-
Sağlık, Acil Sağlık, Tamamlayıcı Sağlık, Gündelik Hastane
Tazminatı ve Hastalık branşlarında ferdi ve grup olarak
belirli hesaplama yöntemleriyle oluşturulan raporları içer-
mektedir. İstatistik raporlarında yazılan poliçe ve sigortalı
adedi bazında ödeme tipi, üretim kaynağı, yenileme tipi, ye-
nileme yılı, vade süresi, döviz tipi ve illere göre raporlama
sağlanmaktadır.
With their new format, the Health and Travel Health
Statistical Reports that are available on our center's web-
site, are now available for use by insurance companies
and beneficiaries. The revised Health and Travel Health
Statistical Reports now have a detailed, easy-to-use and
visually enriched format.
The Health and Travel Health Statistical Reports provides
the sector with a broader perspective for health insurance
policies.
The policies reported to SBM cover the reports created
with certain calculation methods based on type of poli-
cy (group or individual) in the categories of Health, Travel
Health, Emergency Health, Complementary Health, Daily
Hospital Compensation and Sickness. The reports also
provide detailed information in categories of payment type,
policy source, renewal type, renewal year, maturity, foreign
exchange type and cities on the basis of number of policies
generated and the number of beneficiaries.
Sağlık ve Seyahat-SAĞLIK İstatİstİk
Raporları YENİLENDİ
The New Health and Travel HEALTH Statistical Reports
SBM'DEN
FROM SBM