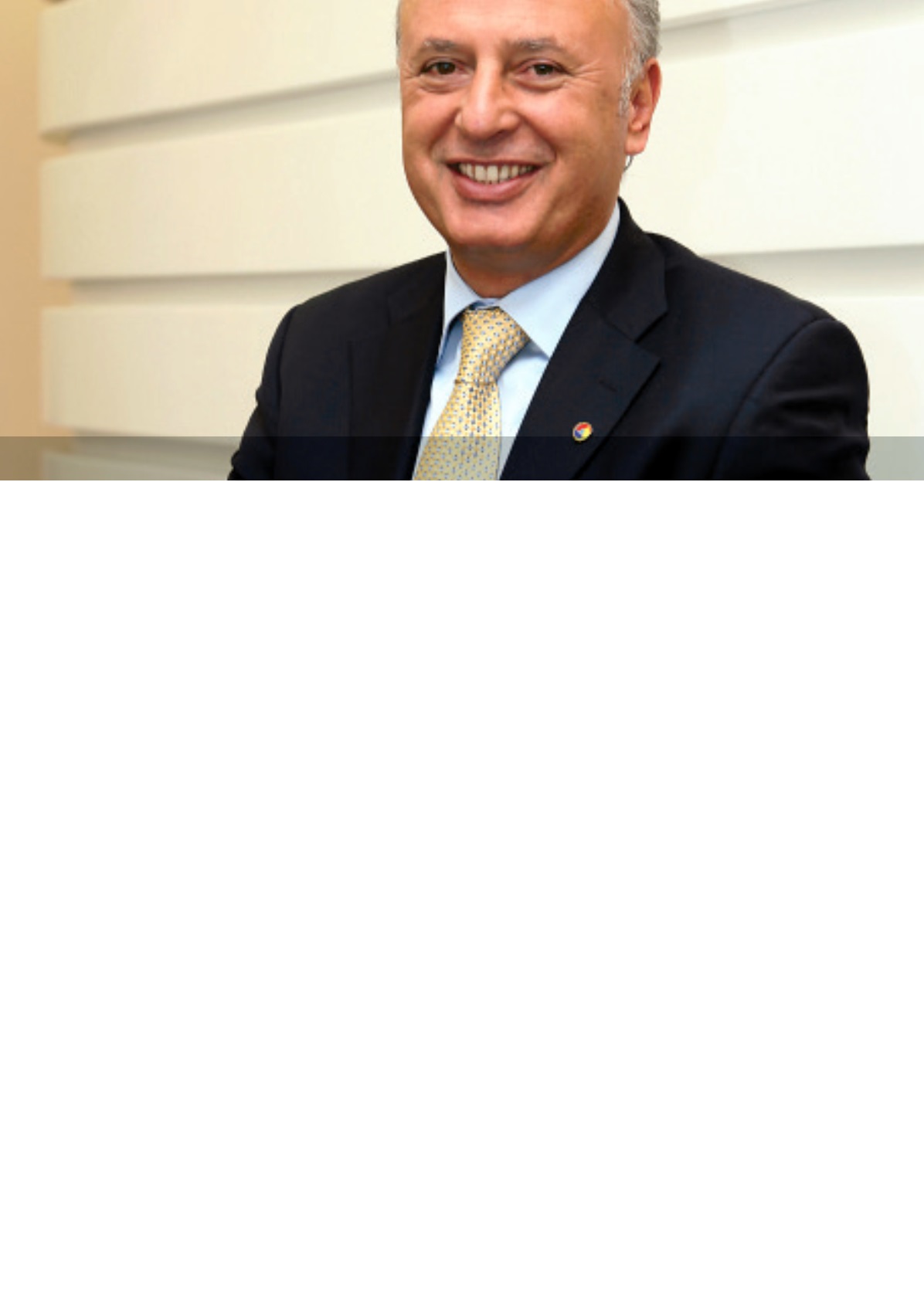 14
2014 yılında bizi güzel gelişmelerin beklediğine ina-
nıyorum. Teminat bulunamayan risklere ilişkin olarak
Hazine Müsteşarlığı etkin rol oynamaya başladı. Son ola-
rak "
Olağandışı Riskler Yönetim Merkezleri Çalışma Usul
ve Esasları Hakkında Yönetmelik
" yürürlüğe konuldu. Biz
de İcra Komitesi olarak sigorta eksperlerimize riziko teftiş
eğitimleri verdik. 2014 yılında teminat bulunamayan riskler
konusunda daha az sorun yaşanacağına hep birlikte şahit
olacağız. Bununla birlikte, poliçe fiyatlarındaki yukarı yön-
lü hareketin durarak fiyatların, denge noktada oluşacağına
inanıyorum.
2014 yılında, mesleğimize ilişkin olarak da güzel gelişme-
lerin yaşanacağına inanıyorum. Toplumda, sigorta eksper-
lerinin tanınırlığının artacağı, vatandaş tarafından atanan
eksper sayısının ciddi rakamlara ulaşacağı bir yıl bizi bekli-
yor. Bu noktada, Sigorta Bilgi ve GözetimMerkezi'ne önem-
li görevler düşüyor. Zira Eksper Atama ve Takip Sistemi
(
EKSİST
) ile Rapor Yazım Modülü (
EKSRAP
)'nün geliştiril-
mesi ve daha kullanıcı dostu bir yapıya kavuşturulması
büyük önem arz ediyor.
I believe there are good developments waiting for us in 2014.
Undersecretariat of the Treasury has started to play an active role
regarding the risks that are not covered. Recently, the "Bylaw For
Procedures and Principles for the Operation of the Extraordinary
Risk Management Centers" took effect. We, as the executive
committee, provided risk assessment trainings to our insurance
adjusters. In 2014, we will see altogether that there will be fewer
problems related to uncovered risks. In addition, I believe that
the upward trend of the policy prices will reach a plateau and the
prices will emerge at a balance.
In 2014, I believe that we'll experience some good developments
related to our occupation as well. Recognition of insurance
adjusters by the society will improve and the number of adjusters
appointed by citizens will reach significant numbers. At this
point, the Insurance Information and Monitoring Center will have
important responsibilities. Thus, it is crucial that the Adjuster
Appointment and Tracking System (EKSIST) and the Adjuster
Report Module (EKSRAP) are further improved and made more
user friendly.
In 2013, uncovered risks and the increased policy prices created
a great deal of controversy. Some insurance companies refrained
YALÇIN
KAYA
*
SBM BÜYÜK BİR BAŞARI HİKÂYESİ, MİLLİ
GURURUMUZDUR
SBM IS A GREAT SUCCESS STORY AND IS OUR NATIONAL PRIDE
* SEİK Başkanı
/ SEIK Chairman