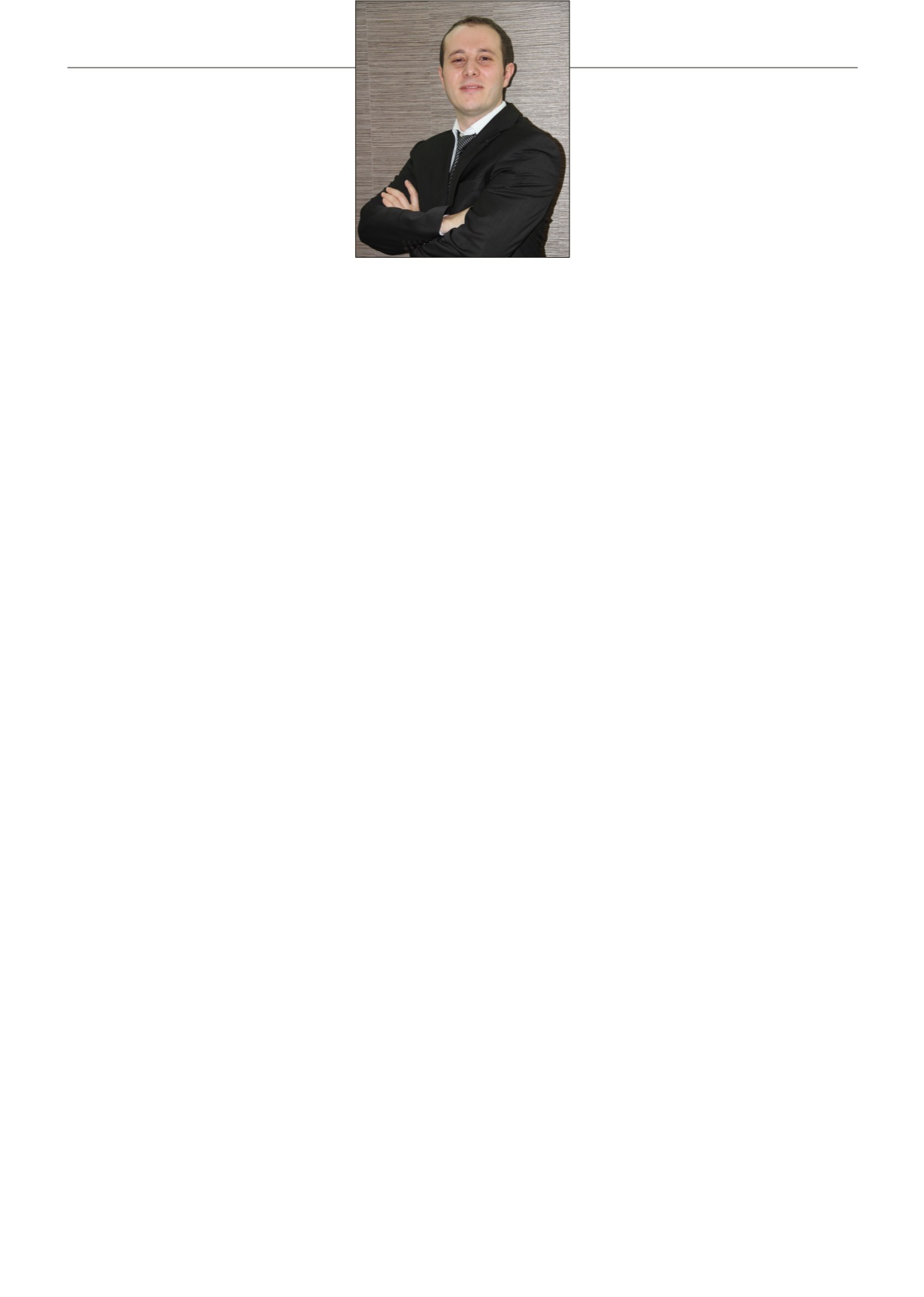 47
Mobil iş zekası, teknolojiler ve ürünler geliştikçe,
vazgeçilmez bir ihtiyaç haline geldi. Akıllı telefonlar ve
tablet cihazlar üzerinden analizlere ve raporlara her
an ve her yerden ulaşmak günümüzün hızlı değişen
dünyasında öncelik kazandı. SBM olarak,
www.sbm.org.tr
adresinden T.C. Hazine Müsteşarlığı'na, Türkiye Sigorta
Birliği'ne, sigorta şirketlerine ve eksperlere sunduğumuz
iş zekası raporlarının mobil cihazlardan kullanılması için
çalışmalarımızı tamamlayarak sistemi hizmete açtık.
IOS ve Android işletim sistemli cihazlar üzerinden sisteme
erişmek için, "IBM Cognos" mobil uygulamasının ilgili
uygulama marketinden indirilmesi, uygulama üzerinden
"mobiliz.sbm.org.tr"
adresine bağlanılarak SBM kullanıcı adı
ve parolası ile sisteme giriş yapılması yeterli. Uygulama ile,
SBM iş zekası raporlarına, kullanıcı yetkileri dahilinde her an
ve her yerden güvenli olarak erişilebilmektedir.
Çalışma kapsamında ayrı bir mobil sunucu kurulumu
yapılarak, mobil kullanıma uygun olmayan raporlar
ayıklanmış, web üzerinden yayınlanan raporlar mobil
sunucu üzerinden kullanıma açılmıştır.
Mobil uygulama
üzerinden erişilebilecek raporlar aşağıdaki gibidir:


Trafik Raporları


Kasko Raporları


Eksper Raporları


Kaza Tespit Tutanağı Raporları


Mutabakat Raporları


Yanlış Sigorta Uygulamaları Raporları
With the advancement of technology and products, mobile
business intelligence has become an indispensible need. Ability
to access analyses and reports via smart phones and tablets
from almost everywhere and at anytime, has become a priority
in our constantly changing world. As SBM, we have recently
completed the project that allows access via mobile devices to
business intelligence reports we submit to the Undersecretariat
of the Treasury of the Turkish Republic, Insurance Association
of Turkey, insurance companies and the experts and we have
launched our new system.
To access the system via IOS and Android devices, it is
sufficient to download the "IBMCongos" mobile application
from the relevant application download website and to
access the system using a SBM username and password
on the
"mobiliz.sbm.org.tr
" website. The new application
allows access to SBM business intelligence reports within
the limits of user authorization from everywhere and at
anytime.
As part of this project, a separate mobile server has been
established and reports not suitable for mobile use have been
separated and reports published on the web have been made
available to users via the mobile server.
Following reports can be
accessed via the mobile application:


Traffic Reports


Comprehensive Coverage Reports


Expert Reports


Accident Reports


Reconciliation Reports


Incorrect insurance practices reports


Haymer Reconciliation and BKBS Reports
SBM İş Zekası Raporları Artık Mobİl
Cİhazlarda!
SBM BUSINESS INTELLIGENCE REPORTS ARE NOW ON MOBILE DEVICES!
İsmet ATALAY
Çevik Çözümler ve İş Zekası Direktörlüğü
Agile Solutions and Business Intelligence Directorate
UZMAN GÖZÜYLE
EXPERT VIEW