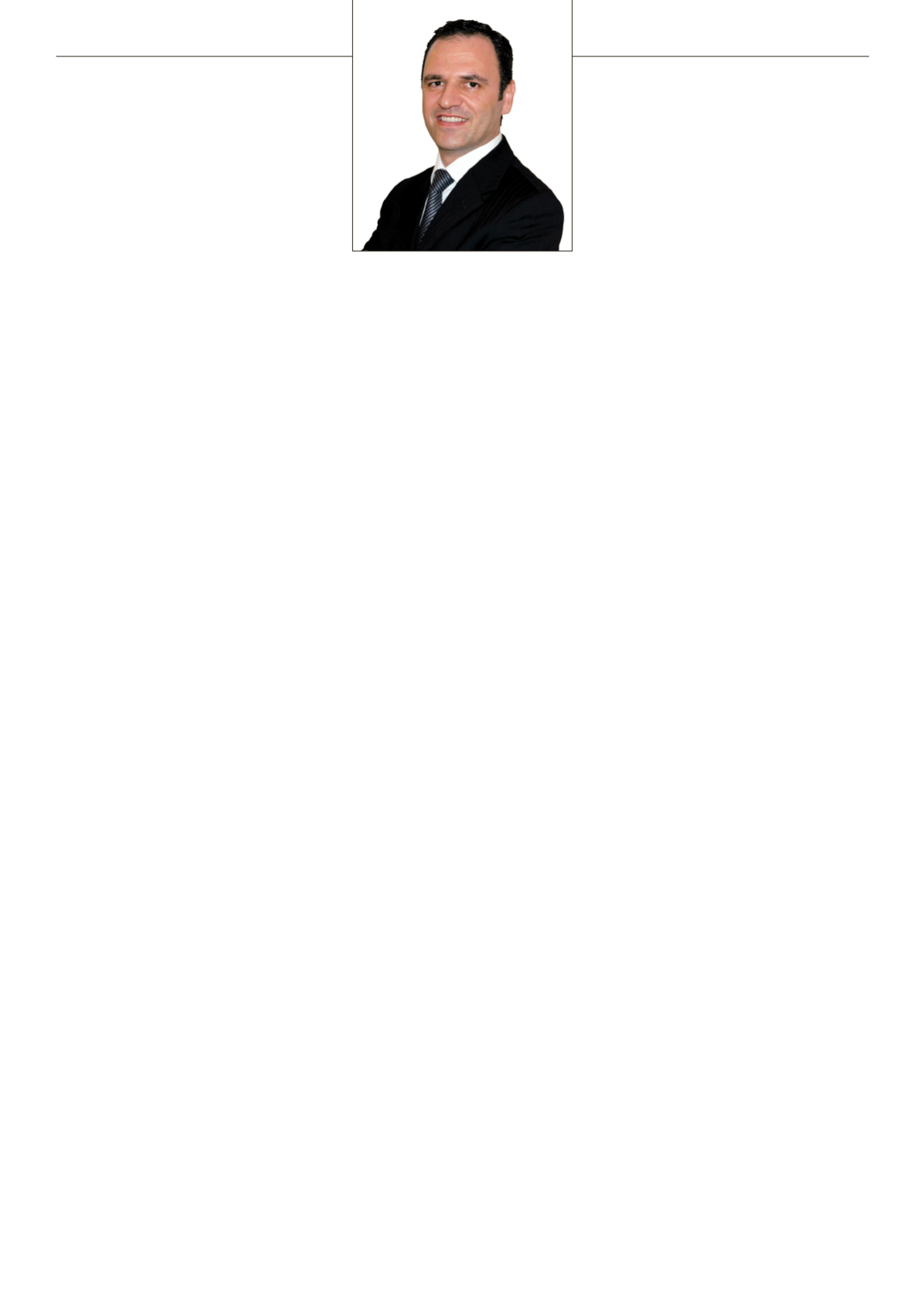 62
İşletmelerin müşterileriyle bağlantı kurmada ve özellikle
yeni iş alanları yaratmada sosyal medya kullanımının
önemi gün geçtikçe artmaktadır. Ancak sosyal ağlarda
bilginin çok hızlı paylaşımı bilgiye izinsiz ve kolay erişimle
ilgili pekçok tehlikeyi de beraberinde getirmektedir. Bu
sebeple
sosyal medyada doğru bir Bilgi Güvenliği
yönetimi sağlamanın yolu
doğru bir risk yönetimi
uygulamaktan geçmektedir.
Çalışanların sosyal ağlar üzerinde hassas bilgileri
paylaşmasının önüne geçmek işletmelerin önündeki
önemli bir sorunu olarak ortadadır. Bu da sosyal medya
üzerinde işle ilgili konularda gizliliğin sağlanmasının hiç de
kolay olmadığının bir göstergesidir.
IEEE standardı
na benzer uluslararası bir standardın
da olmaması içerik yönetiminde farklı sorunları da
beraberinde getirmektedir. Hükümetlerin özellikle
Youtube, Facebook
ve
Twitter
gibi
sosyal medya
ortamlarında
Bilgi Güvenliği kuralları oluşturma
çabaları
olsa da çok başarılı olamadıkları görülmektedir.
Sebebi de bu ortamların güvenlik yönetiminin
hizmeti
sunan tarafından
yapılmasıdır. Sosyal medya üzerinde
uygulanacak herhangi bir hukuki yaptırımın sonuçlarının
da aşağıdaki alanları etkileyeceği gözden kaçmamalıdır:


Yazılım geliştirme yaşam döngüsüne tam olarak
uygulanması


İşletmelerde uçtan uca bir koordinasyon gerekliliği


İş ahlakı veya davranış kurallarında iyileştirmeler


Sosyal ağ yönetim yetkilisinin veya İçerik Yöneticisinin
görev ve iş tanımları
Social media tools have become increasingly important
terms of enabling businesses to contact their customers
and create new business areas. However instant information
sharing over the social network also brings along numerous
risks related to unauthorized and easy access to information.
Because of this, ensuring a correct information security
management approach for social media requires the
implementation of a correct risk management approach.
Preventing employees from sharing confidential information
over the social network still remains as a serious challenge for
the organizations. And this clearly indicates that it is extremely
difficult to ensure confidentiality of business topics in social
media.
In addition, absence of an international standard such as
the IEEE standard, brings along numerous other problems
in terms of content management. Despite the government's
efforts for developing information security rules in social
media platforms such as YouTube, Facebook and twitter, such
efforts are still far from achieving the desired outcomes, one
reason being the fact that security management process of
such platforms is carried out by the same platform providing
the service. It should be noted that any kind of legal sanction
to be enforced on social media would have an impact on the
following areas as well:


Full enforcement of such legal sanctions on the whole of the
software development lifecycle


The requirement to have end-to-end coordination in
organizations


Improvements in business ethics and codes of conduct


Duties and job descriptions of their social network
administrator or content administrator
SOSYAL MEDYADA BİLGİ GÜVENLİĞİ
INFORMATION SECURİTY IN SOCIAL MEDIA
İlyas KAYMAKÇI
CISA,
Bilgi Güvenliği ve Risk Yönetimi Müdürü
Information Security and Risk Manager
BİLGİ GÜVENLİĞİ
INFORMATION SECURITY