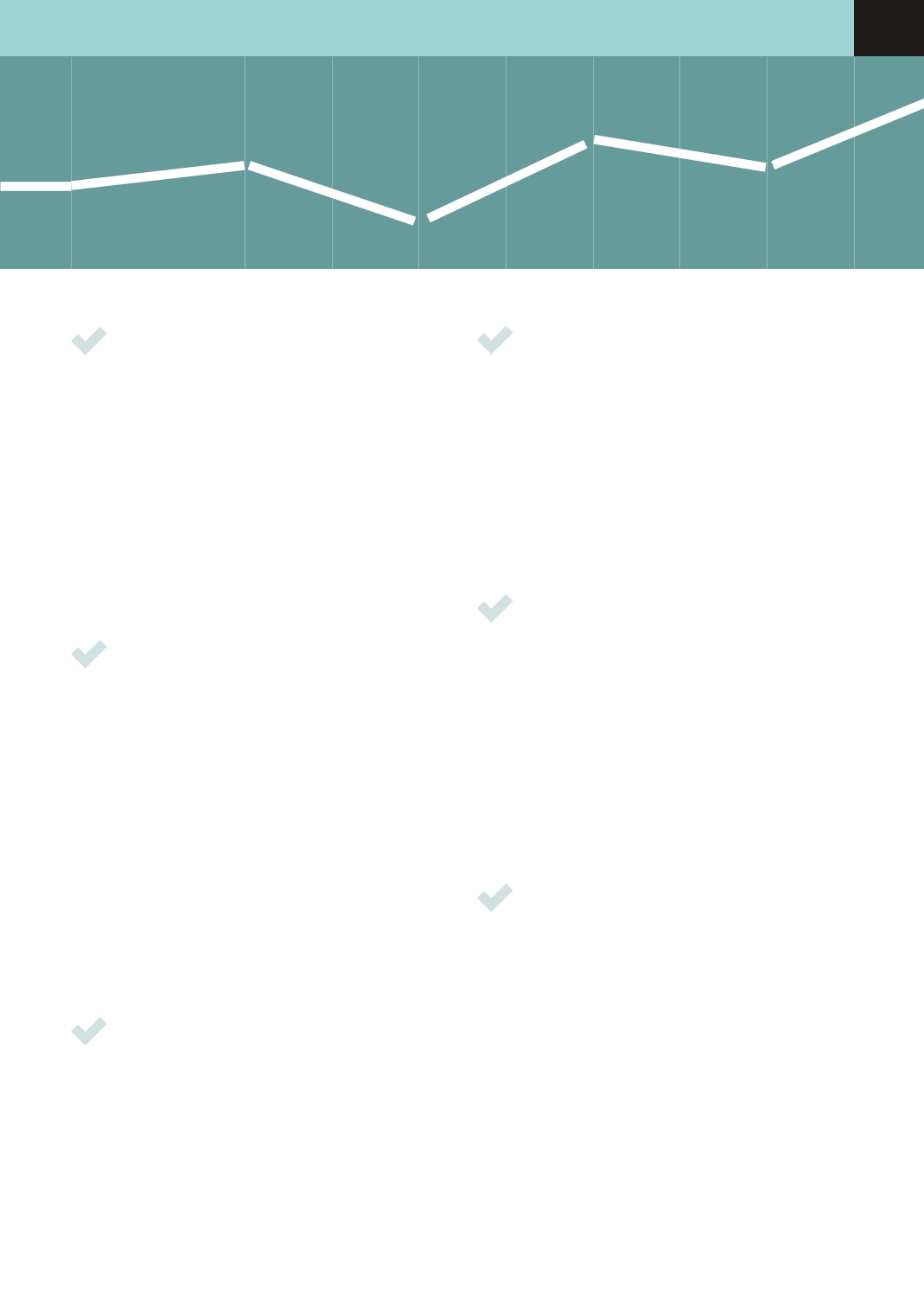 Medical Malpractice and Hazardous
Substances and LPG Policy and
Damage inquiries can now be made via
e-government.
Viewing Medical
Malpractice and
Hazardous Substances
and LPG Policy and
Damage
"Expert Appointment" and "Follow-Up System"
which have been stopped previously have been put
into operation by adding "Free Selection of Expert"
application. In this way, the insured and the people
who bene t from insurance agreement are entitled
to select freely their experts with EKSİST application.
EKSİST Application Put
Into Operation
Transition to HTTPs Secure Web Protocol
and sFTP Secure File Transfer Protocol which
completely prevent unauthorized viewing and
altering of the data sent to SBM has been
completed.
Transition to HTTPs
and sFTP
With this application, "Travel Health"
policies and insured people are being
transferred to our system "online" in real
time.
General Policy Inquiry
Application
With the amendment in Medical Malpractice Grade
Calculation, discount or additional premium have
been applied for "all the insurance agreements"
of individuals and are being handled according
to damage or compensation payment (Before the
amendment, only the damage and compensation
payment records in the policy referred were taken as
basis).
Medical Malpractice
Grade Calculation
Amendment
With this application, casco damage information
can be sent by the companies by associating with
"Policy Annex". The "New Damage" web service
has been put into operation as of 1 July 2013. The
old data will be sent until 31 January 2014 and the
policies to be drawn up after that date can be made
via "Online Policy" web service.
Casco Damage Web
Service Transfer















CURRENT 17