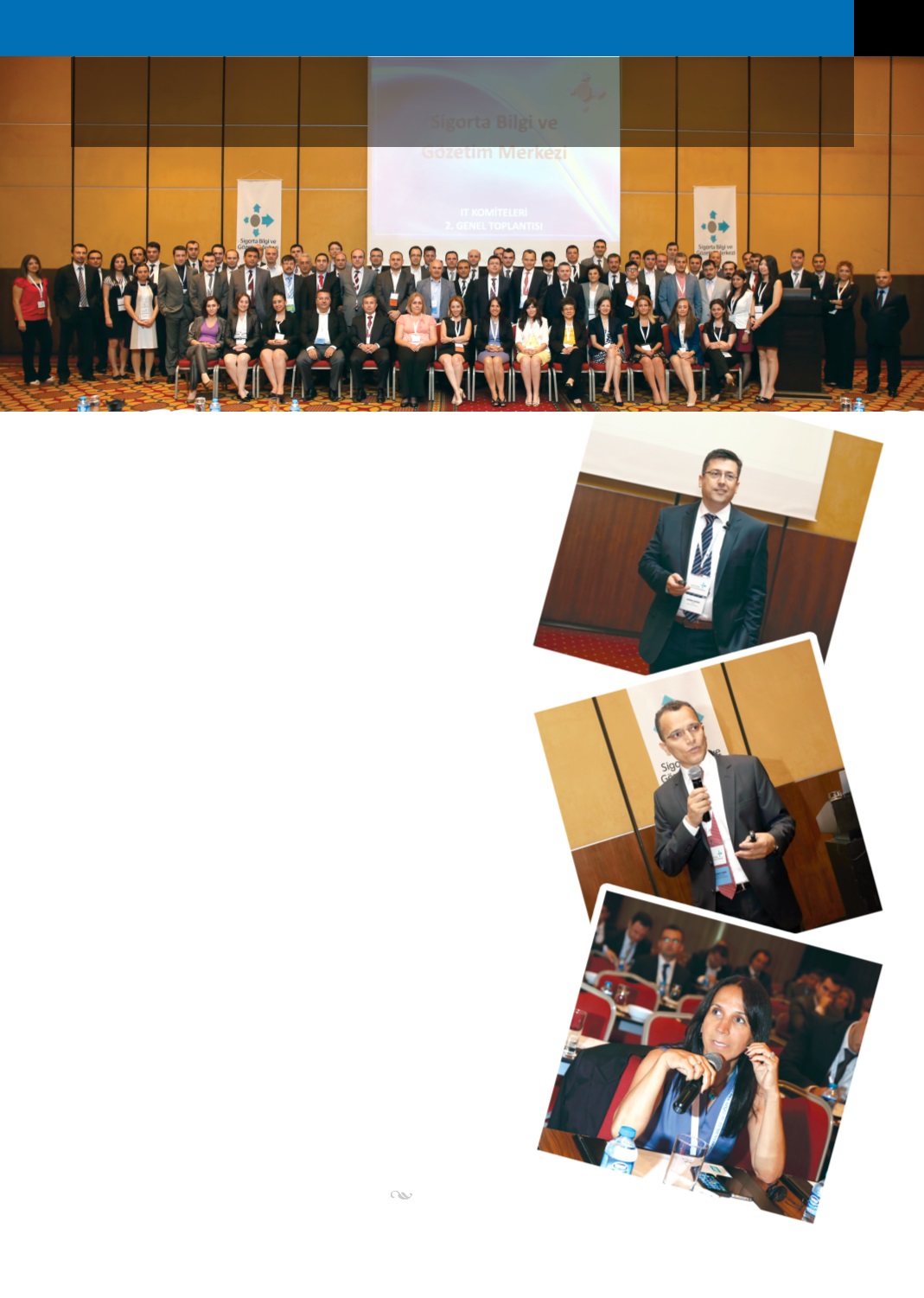 AYDIN SATICI
MEHMET ABACI
ARZU GÜLER
The last of IT Committees, that no longer become traditional for
Insurance Information and Surveillance Centre and insurance
companies and is followed from sector, is realized in Istanbul
Marriott Hotel on 26 June. Employees of Insurance Information
and Surveillance Centre and insurance firms attended in the
Committee. New developments and practices are shared out
related to the sector in the Committee that is made presentation
about the subjects and practices closely related to the insurance
sector.
Committee starting with the opening speach of IISC Central
Director Aydın Satıcı; continue with his presentation that he gived
informations about IISC's organizational structure, workings,
insurance sector and technologic development of sector.
While Aydın Satıcı point out the points such as business continuity,
information assurance and transparency of IISC's working
principals in his presentation, especially the underlined to the
subjects of prediction future trends, social media and sectoral
coherence.
After Aydın Satıcı, Mehmet Abacı, Non-life IT Committee President
and Anatolia Insurance General Vice Director, took the floor.
Mehmet Abacı gave information about aims of IT Committees,
maked studies and 2013-2014 Master Plan to participants.
While HP Software Turkey Director Nil Bağdan took place with her
presentation entitled "Trends of Insurance Sector IT (Information
Technologies) and HP"; Oracle Technology Sales Director Burcu
Bartın shared about technology will be located at which point in the
future insurance business.
After the presentations, Committee finished by the section that
the questions were replied and the opinions were notified. Next
organization date of IT Committee that was quite efficient for the
Great Interest to "2nd General IT Committee"!
NEWS 15