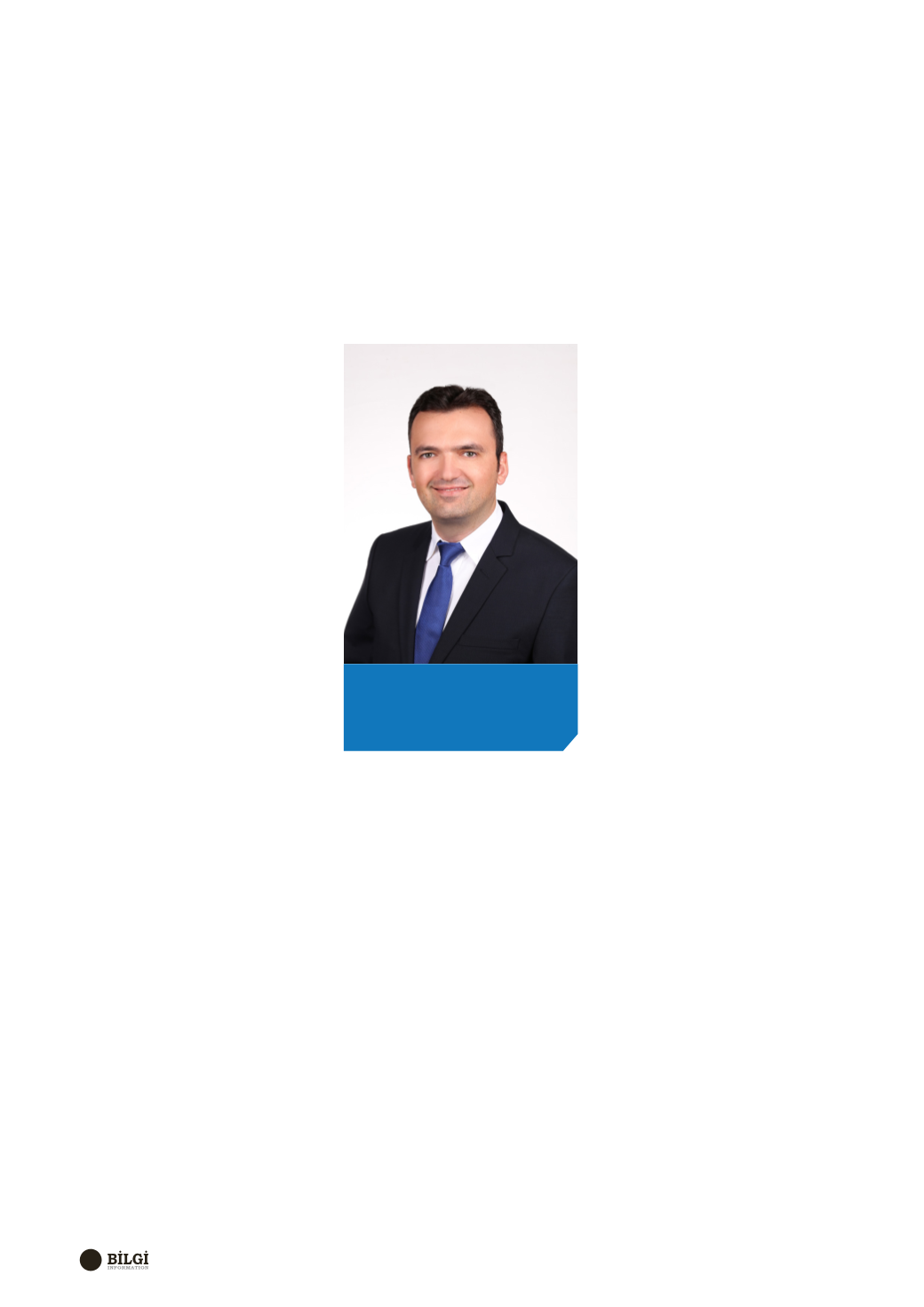 60
Uzman Gözüyle ·
Expert View
Telematik
sistemi
sigorta
ürünü,
teknoloji
cihazları
ve katma değerli servisleri
birleştirilerek topluma faydalı
ürünler ortaya koymaktadır.
Sistem sayesinde hem araç
sahipleri hem de sigorta şirketleri
kazanmaktadır. Araç sahipleri
sadece daha hesaplı poliçeye
sahip
olabilmekle
kalmayıp
sistemin sağladığı birçok katma
değerli servisi kullanabilecekler.
Sigorta şirketleri müşterilerini
daha iyi analiz edebilecek,
müşteri memnuniyetini arttırıp
müşterinin kendi şirketlerine
bağlılığını sağlayabilecekler.
Maddi ve Bedeni Kazaların
Şiddeti ve Sayısı Azalacak!
Sistem sürücülere geri bildirim
sağlayarak ve iyi sürücüleri ödüllendirerek
Türkiye'deki
sürüş
kalitesini
artmasını
sağlamaktadır. Sürüş kalitesinin artması ve
sürücülerin daha bilinçli hale gelmesiyle kazaların
sayısı ve şiddeti azalmaktadır. Sistem devreye
girdikten sonra ilk etapta %30 oranında hasar
iyileşmesi beklenmektedir.
Kazaların azalmasıyla birlikte bedeni hasarlı
kazalarınoranıdaazalacaktır.Busayede insanımızın
trafik kazaları sonucu vefat etme ya da sakat kalma
oranları da düşecektir.
Kazaların azalması ve hasar maliyetlerinin düşmesi
ile birlikte kazalarla bağlantılı yedek parça ithalatı
da azacaktır. 2015 yılında kazalarla bağlantılı yedek
parça ithalatı 11,8 milyar TL'dir. %30'luk iyileşme
sayesinde ülke ekonomisine 3,5 milyar TL'lik katkı
sağlanacaktır.
Telematics
system
offers
products for the benefit of
society by combining insurance
products, technology devices
and value added services.
Thanks to this system, both
vehicle owners and insurance
companies make gains. Vehicle
owners not only get access to
lower priced policies but also are
able to use many value added
services offered by the system.
With this system, insurance
companies will be able to better
analyze their customers, achieve
higher customer satisfaction and
improve customer loyalty.
Severity and Prevalence of
Accidents with Material and
Physical Damage will Decrease!
The new system will be providing feedback to
drivers and reward good drivers, and consequently
help improve overall driving quality in Turkey. With
improved overall driving quality and increased
awareness on the part of drivers, number of
accidents and their severity would decrease. After
deployment of the new system, a claim reduction
of around 30% is expected in the first phase.
With decreased prevalence of accidents, rate of
accidents with physical damage would decrease
as well. As a result rate of casualties or disabilities
caused by accidents would decrease in our country.
With lower accident rates and lower claim costs,
spare part imports related to accidents would
decrease as well. Total level of imports for spare
parts related to accidents in 2015 was 11,8 billion
TL. With a 30% improvement, a contribution of 3,5
billion TL will be made to national economy.
TELEMATİK SİSTEMİ İLE
HASARLAR %30 AZALACAK!
TELEMATICS SYSTEM TO LOWER CLAIMS BY 30%!
Cüneyt GÜL
Kurumsal Çözümler
Enterprise Solutions