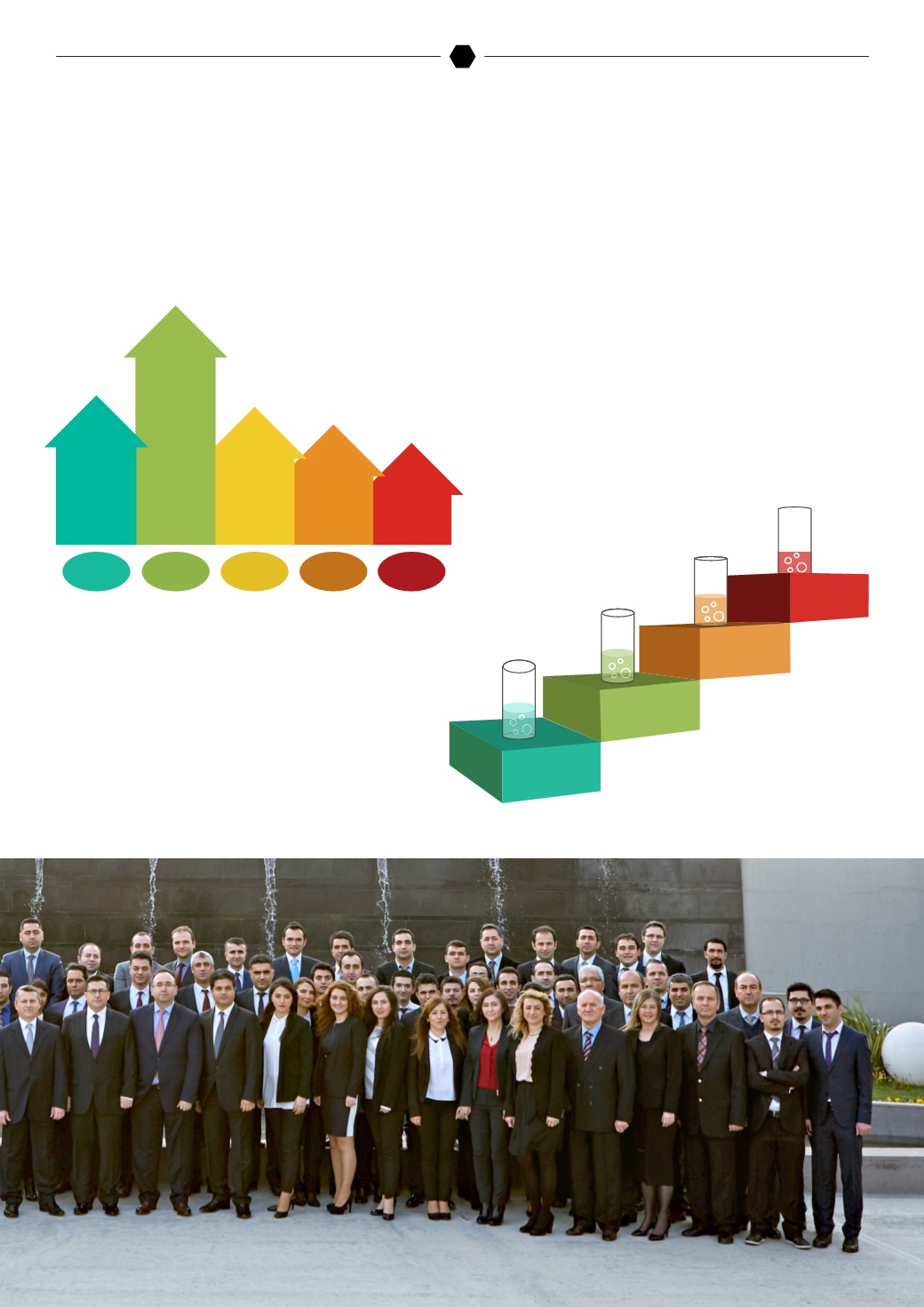 65
SBM çalışan profili hakkında bazı rakamsal bilgileri sizlerle
paylaşmak isteriz.
SBM, X kuşağının bilgi birikimi ve tecrübesinden yararlanan, Y
kuşağının dinamizm ve yenilikçi ruhundan oluşan bir çalış-
ma ortamı sağlamaktadır.
We'd like to share some figures related to the employee
profile at SBM.
SBM offers a work environment that utilizes the knowledge
and experience of generation X and inherits the dynamism
and innovative spirit of generation Y.
UZMAN GÖZÜYLE
EXPERT VIEW
20-25 26-30 31-35 36-40
40+
16
Personel
18
Personel
22
Personel
42
Personel
25
Personel
SBM YAŞ ORTALAMASI: 32
AVERAGE AGE AT SBM: 32
SBM Yaş Grafiği
Age Distribution at SBM
0-3
4-7
8-15
15+
%42
%18
%25
%15
Kıdem Grafiği
Seniority Chart