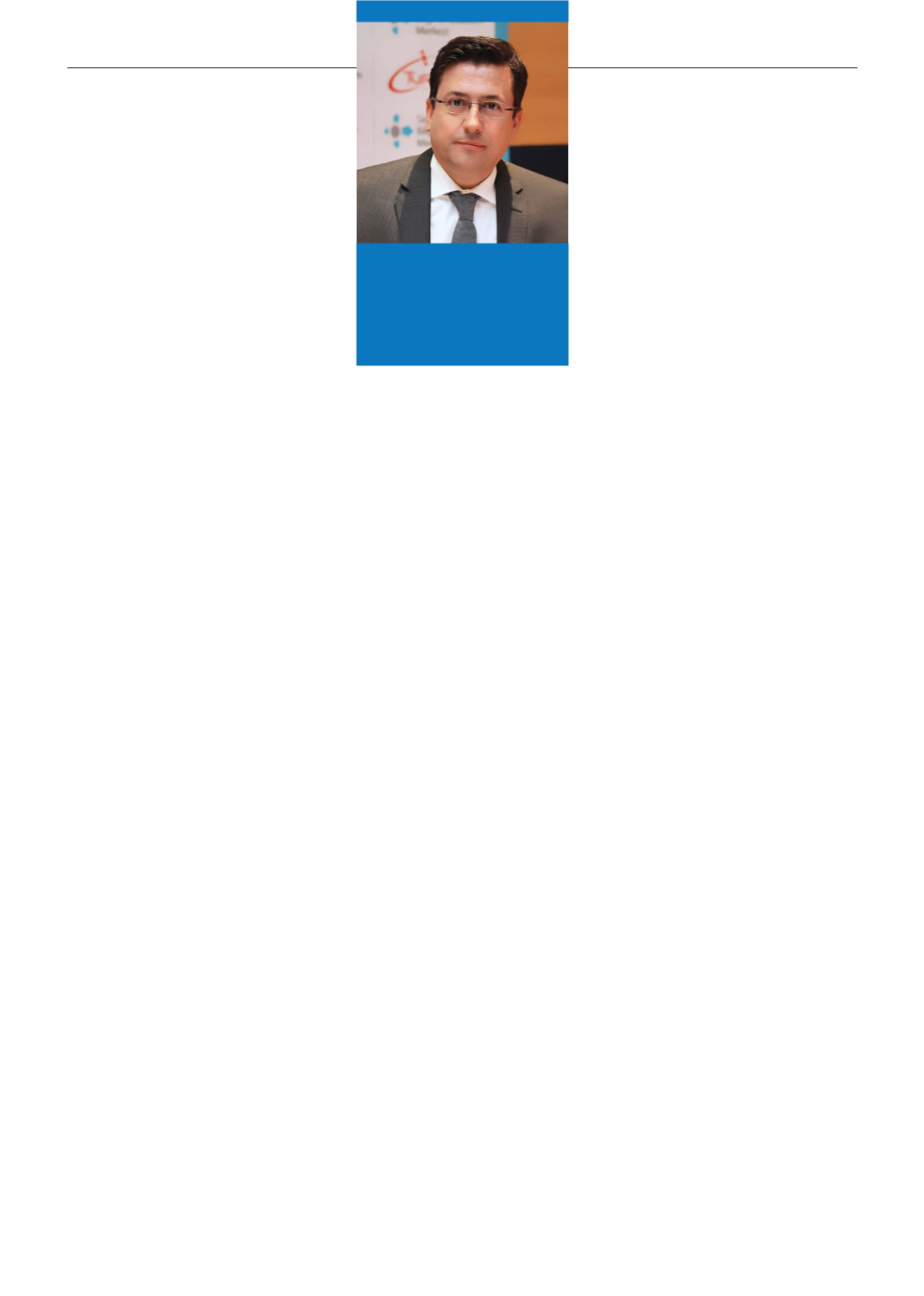 4
Evet, gerçekten sigorta yaptırmak istiyorum. Evim için DASK
ve yangın sigortası, çocuklarım ve kendim için BES ve ferdi
kaza sigortası yaptırmayı uzun zamandır düşünüyorum.
Ancak bugüne kadar bu konularla ilgili olarak hiçbir sigorta
acentesi ya da sigorta şirketi çalışanı, poliçe yapmak için
beni aramadı veya bana ulaşmaya çalışmadı. Aransaydım
büyük ihtimalle sigorta yaptıracaktım. Etrafımdaki kişilere
de sorduğumda sigorta satışı için hiç aranmadıklarını
öğrendim. Sanırım benim gibi çok fazla insan var. Sigorta
sektöründe çalışan biri olarak bana ulaşılmaması sektör
dışındakilere de ulaşılamadığını düşündürüyor. Sektörün
sürdürülebilir büyümesi için bugüne kadar ulaşılmamış ve
sigorta yaptırmak isteyen kişilerle en kısa sürede bağlantıya
geçmek gerekiyor. Bu arada ben de sigortacıların yeni
sigorta ürünlerini bana sunmaları için benimle irtibata
geçmesini bekliyorum.
Yeni Müşterilere Ulaşmalıyız
Müşteri kazanma konusunda reaktif yaklaşımdan etkin
proaktif yaklaşıma geçmek gerekiyor. Satış için müşterinin
olduğu yere gitmek ve teklif götürmek gerekiyor. Her
yıl 1 Milyon kişi ya da kurum ilk defa yeni trafik sigortası
yaptırıyor. Kaskoda 500 bin, Hayatta 2 milyon, Sağlıkta 600
bin kişi ya da kurum "ilk" kez sigorta yaptırıyor. Oransal
olarak %10 - 25 arası branş bazında yeni sigortalı kazanımı
söz konusu. Mevcut sigortalıyı kaybetmeden yeni sigortalı
nasıl kazanabiliriz? Bunun yollarını sektör olarak aramamız
gerekiyor.
Yes I do want to have insurance. I've been thinking about
having a DASK and fire insurance form my family and
BES insurance and individual accident insurance for my
kids and myself. However until today, no insurance agent
or insurance company representative called me or try to
contact me to have me get an insurance policy. I would
have had insurance if I had been contacted. And when I
asked people around me, I learned that they had never
been called by insurance companies either. I think there
are many other people in my situation. Being part of the
insurance industry alsomakesme think that people outside
the sector are not contacted either. In order to ensure
sustainable growth for the industry, potential beneficiaries
who haven't been insured until now should be contacted.
By the way, I am also waiting for insurance companies to
contact me regarding their insurance products.
We Need to Contact New Customers
We need to switch from a reactive approach to a more
proactive one in terms of gaining new customers. To
make sales, you need to go where the customers are and
make them offers. Every year around 1 million individuals
or organizations get liability insurance for the first time.
For comprehensive coverage this figure is 500 thousand,
while it is 2 million for Life insurance and 600 thousand
for health insurance. On average every year the number
of new beneficiaries increase by around 10 to 15% for
every branch. How can we gain new beneficiaries without
loosing the existing ones? The sector as a whole needs to
find ways of doing this.
Sİgorta Yaptırmak İstİyorum!
I want to have insurance!
AYDIN SATICI
Merkez Müdürü
Managing Director
SBM