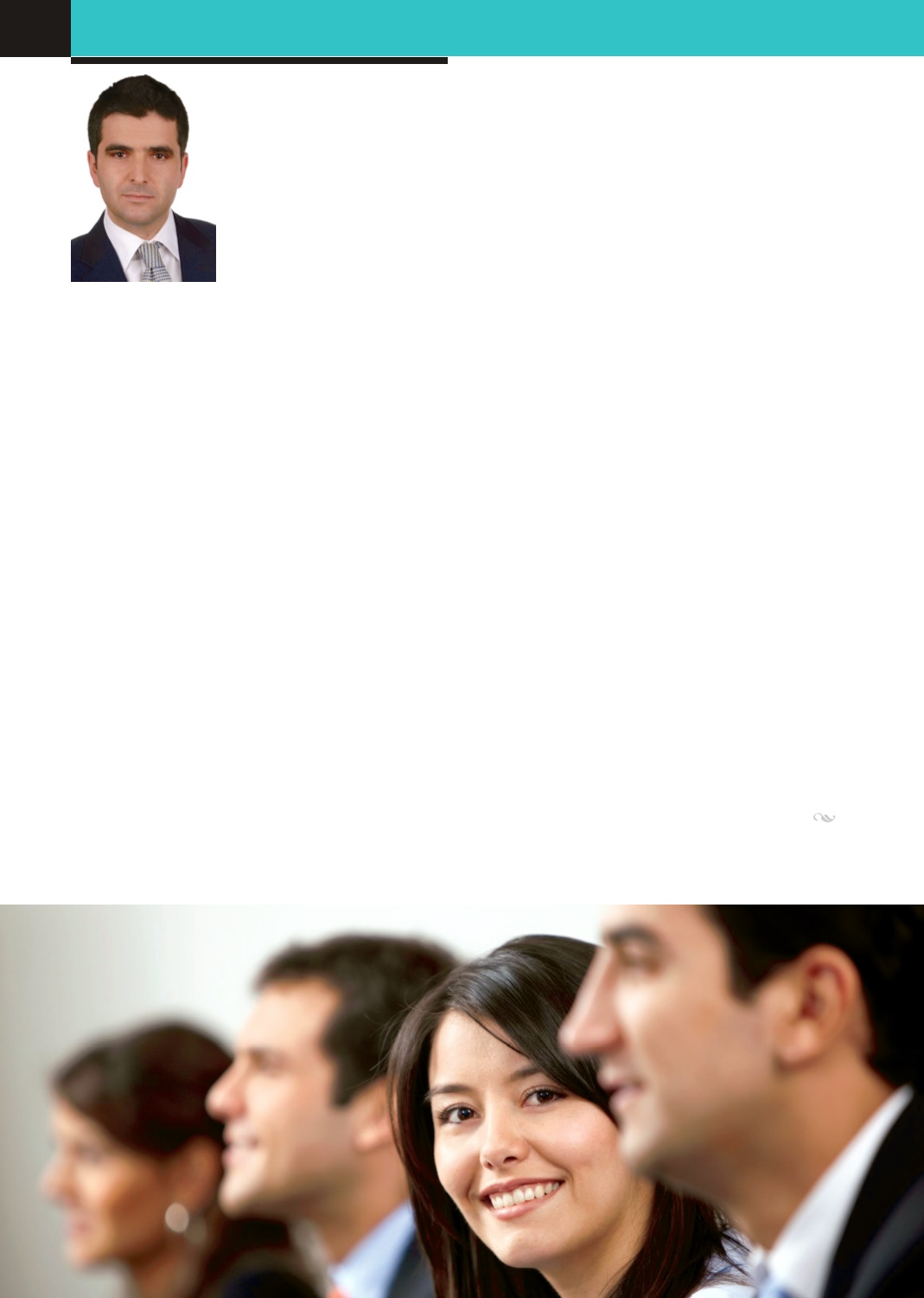 We have adopted the priority of "education" in order to utilize
our human resource in an efficient and effective way, too.
We have sent our managers to "Management Trainings"
seminar in June in order to train our young talents properly.
The purpose of the seminar is to determine the management
characteristic of our managers in which they are powerful and
limited, to prevent the mistakes done in the management, to
establish proper communication with the new employees and
to increase the managerial powers. By examining in detail
four different behaviour structures (D-I-S-C), our manager
learned their personality profiles, while finding an opportunity
to learn more closely about the profiles of the teams they
lead.
First of all, we identify the basic needs when preparing
the training program for our employees. We prepare the
professional and personal training programs before the start
of the New Year by obtaining the opinions of department
employees, managers and the Managing Directors.
The first half of 2013 has passed quite efficiently for
Insurance Information and Monitoring Centre which we
started out with the vision, 'Our Human Resource Is Our Most
Important Capital". SBM, which is "the data pool" of insurance
sector, the number of employees increased with a 28%
growth. We paid care to have our new employees primarily
from the young generation. We wanted to implement the
correct strategies to reintegrate these employees who are
"Generation Y" both to our institution and to the insurance
sector.
The new generation wants to work in reputable companies;
they desire to work in an exciting, creative and interesting
working environment. Salaries, benefits and career
opportunities are very important, too. Another very important
issue is professional and personal development.
Education' is our priority in order to utilize our
human resources in the most efficient way
We Are Here For Professional and Personal Development!
HR Manager
(SBM)
Suat
TAŞTEKİN
HUMAN RESOURCES
26