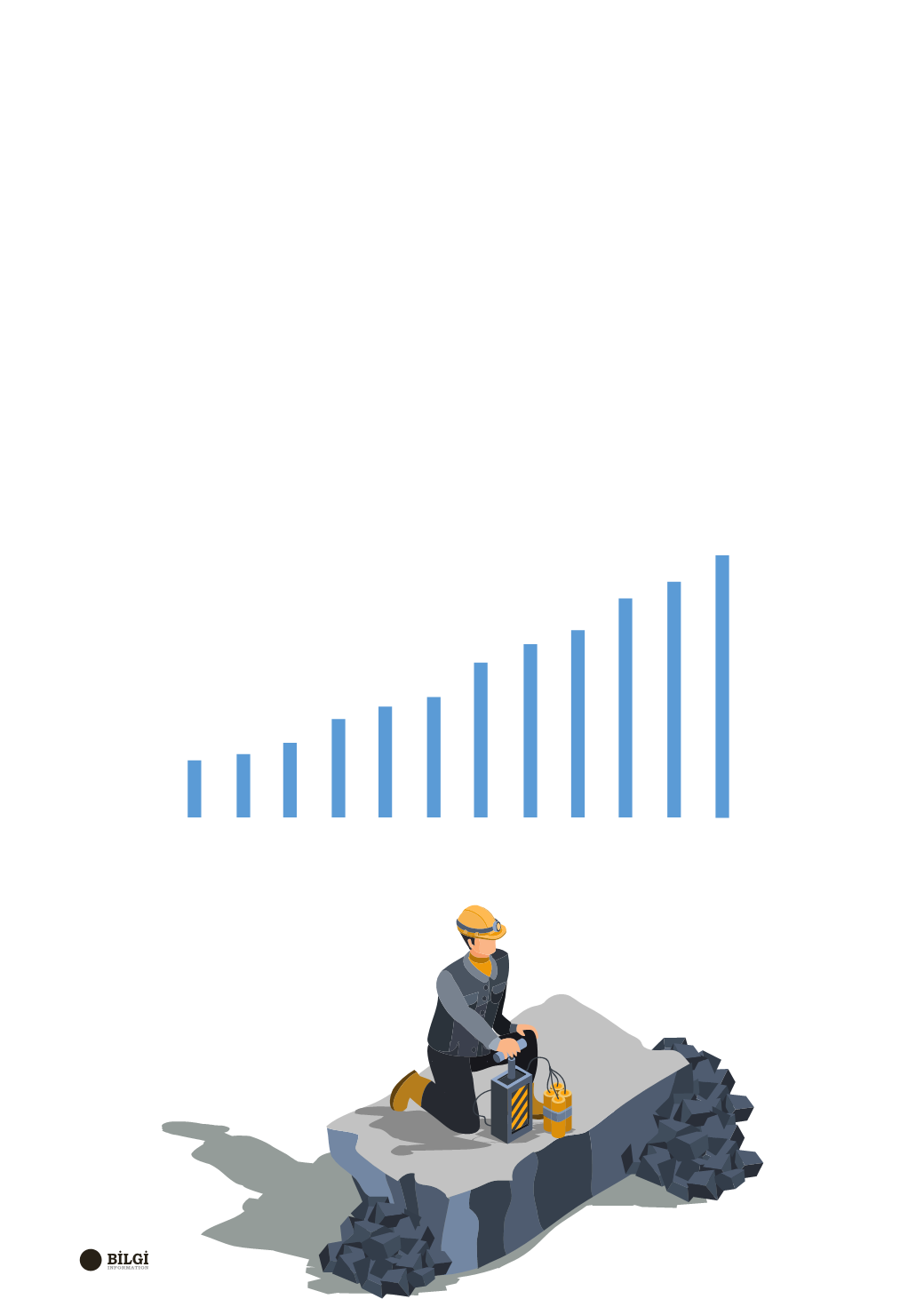 52
MADEN ÇALIŞANLARI ZFKS
MINE EMPLOYEES OBLIGATORY INDIVIDUAL ACCIDENT INSURANCE (MÇZFKS)
Haziran 2015'ten günümüze kadar MÇZFKS
kapsamında
596 adet
poliçe ile
108.881
maden
çalışanı sigortalanmış olup toplamda
75 milyon TL
prim üretimi sağlanmıştır.
From the June 2015 up to this date, a total of
108.881
mine workers have been insured with
596
policies under the coverage of MÇZFKS (Mine
Workers Obligatory Individual Accident Insurance).
A total
75 million TL
premium has been produced.
The mine workers obligatory individual accident
insurance increase graphic over months is given
below.
MADEN ÇZFKS SİGORTALI SAYISI KÜMÜLATİF ARTIŞI
CUMULATIVE INCREASE IN MPAIMW POLICYHOLDERS
Rapor ·
Report
OCAK 2017
January
ŞUBAT 2017
February
MART 2017
March
NİSAN 2017
April
MAYIS 2017
May
HAZİRAN 2017
June
TEMMUZ 2017
July
AĞUSTOS 2017
August
EYLÜL 2017
September
EKİM 2017
October
KASIM 2017
November
ARALIK 2017
December
61,574
63,220
64,803
66,037
67,320
72,626
80,689
86,718
92,865
100,455
108,716
108,918