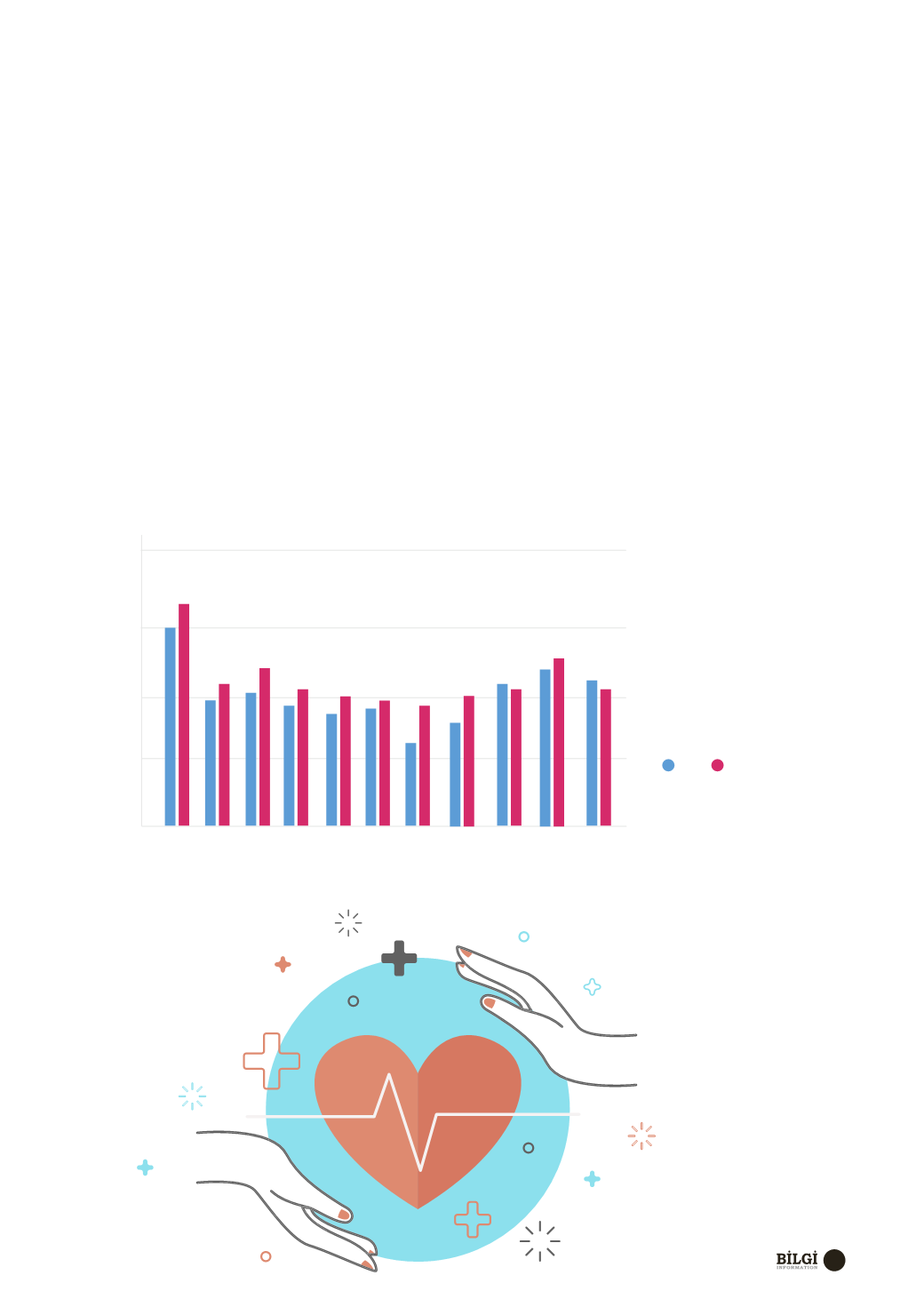 55
2016
2017
POLİÇE/SERTİFİKA ADEDİ
NUMBER OF POLICIES/CERTIFICATES
GENERATED
HAYAT SİGORTALARI
LIFE INSURANCES
Hayat Sigortaları kapsamında, 2017 yılı Mayıs-Kasım
ayları arasında
14.749.248
adet Hayat poliçesi
üretilmiştir. 2016 yılı Ağustos–Kasım ayları arasında
ise
13.843.133
adet Hayat poliçesi üretilmiştir.
2016- 2017 yıllarının Ağustos-Kasım ayları
kıyaslandığında Hayat poliçelerinde son dönemde
%6,54 oranında artış yaşandığı görülmektedir.
2016-2017 yılları Mayıs-Kasım ayları arasında üretilen
poliçe/sertifika üretim adedi aşağıdaki grafikte
gösterilmiştir
Between the 2017 May and 2017 November period,
a total of 14.749.248 Life policies have been written.
Between the 2016 August and 2016 November
period, a total of 13.843.133 Life policies have been
produced.
When compared the August to November periods
of years 2016 and 2017, an increase of 6,54% is
understood to exist in the latter. The number of
policies/certificates written in the 2016 and 2017
years' May to November periods have been shown
in the following graphic.
Report
· Rapor
0
2.000.000
1.000.000
3.000.000
4.000.000
OCAK
January
ŞUBAT
February
NİSAN
April
HAZİRAN
June
AĞUSTOS
August
EKİM
October
MART
March
MAYIS
May
TEMMUZ
July
EYLÜL
September
KASIM
November