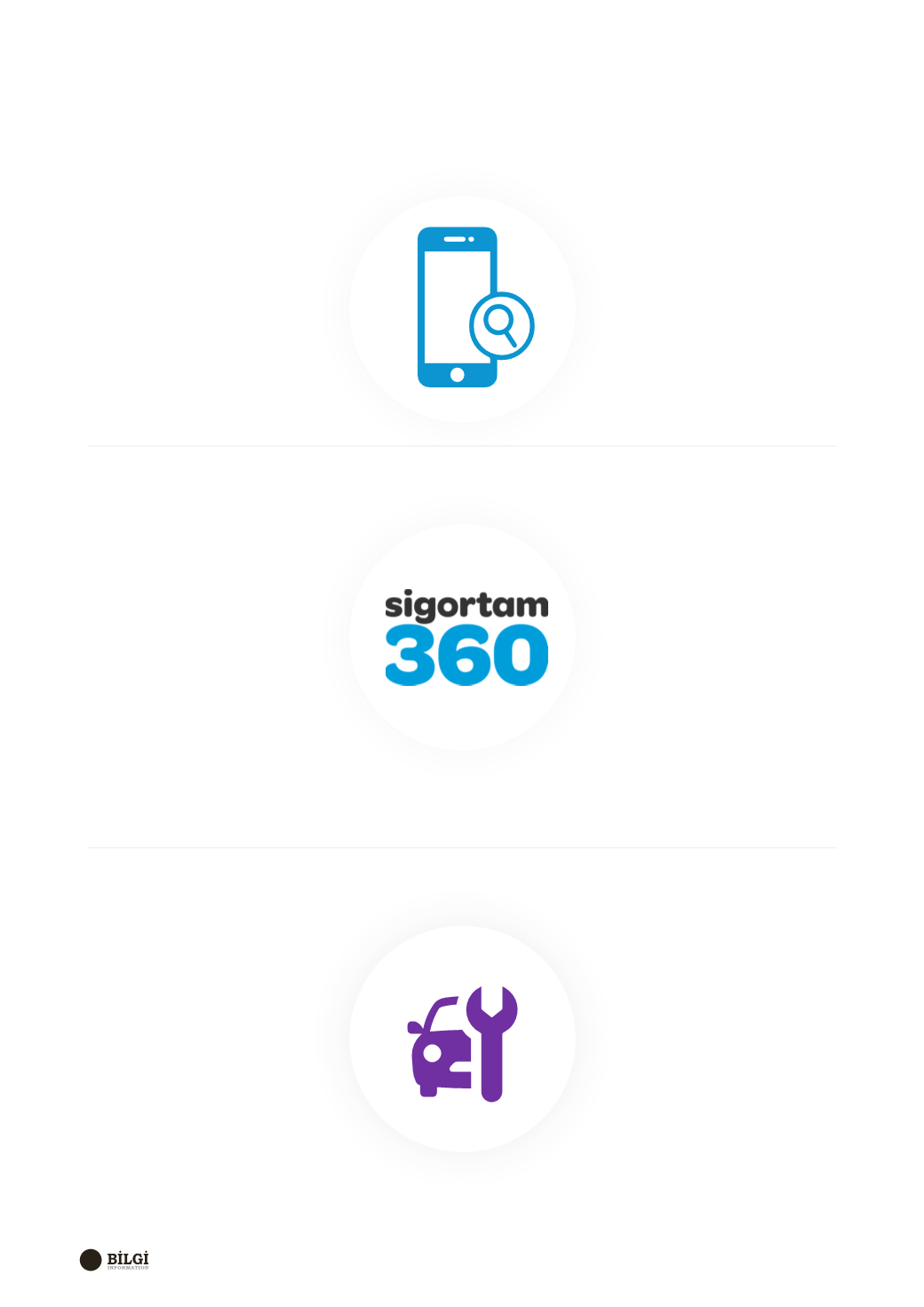 58
Bunları Biliyormusunuz? ·
Did You Know?
Once you create the accident
report, you can access contact
information using the insurance
companies button on the
screen where the KKT number
is provided or using the
insurance companies button in
the help screens section.
You can now login t
o www
.
sigortam360.com
with your
Facebook account and inquire
without registering.
You can access the related
insurance company information
on your accident data from
"inquiry of policy information
as of accident date" under
"queries" on
www.sbm.org.tr
.
Tutanak oluşturulduktan sonra
KTT numarasının verildiği
ekranda sigorta şirketleri
butonundan veya yardım
ekranları bölümünde bulunan
sigorta şirketleri butonundan
iletişim bilgilerine ulaşabilirsiniz.
Artık Facebook hesabınız
ile
www.sigortam360.com
web sitemize giriş yapabilir
ve üye olmadan da sorgulama
yapabilirsiniz.
www.sbm.org.tr
adresinden
sorgulamalar/kaza tarihindeki
poliçe bilgilerini sorgulama
adımından kaza tarihindeki
ilgili sigorta şirketi bilgilerinize
ulaşabilirsiniz.
Mobil Kaza Tutanağı Uygulaması
üzerinden sigorta şirketi detay
bilgilerine erişebileceğinizi
biliyor musunuz?
Facebook hesabınızla
Sigortam360'a kolayca giriş
yapabileceğinizi biliyor
musunuz?
Trafik kazasında karşı tarafın sigorta şirketini
öğrenebileceğinizi biliyor musunuz?
Did you know you could access insurance
company details on the Mobile Accident
report application?
Did you know you can easily login to
Sigortam360 with your Facebook
account?
Did you know that the other party could learn
the insurance company of the other
party in an accident?