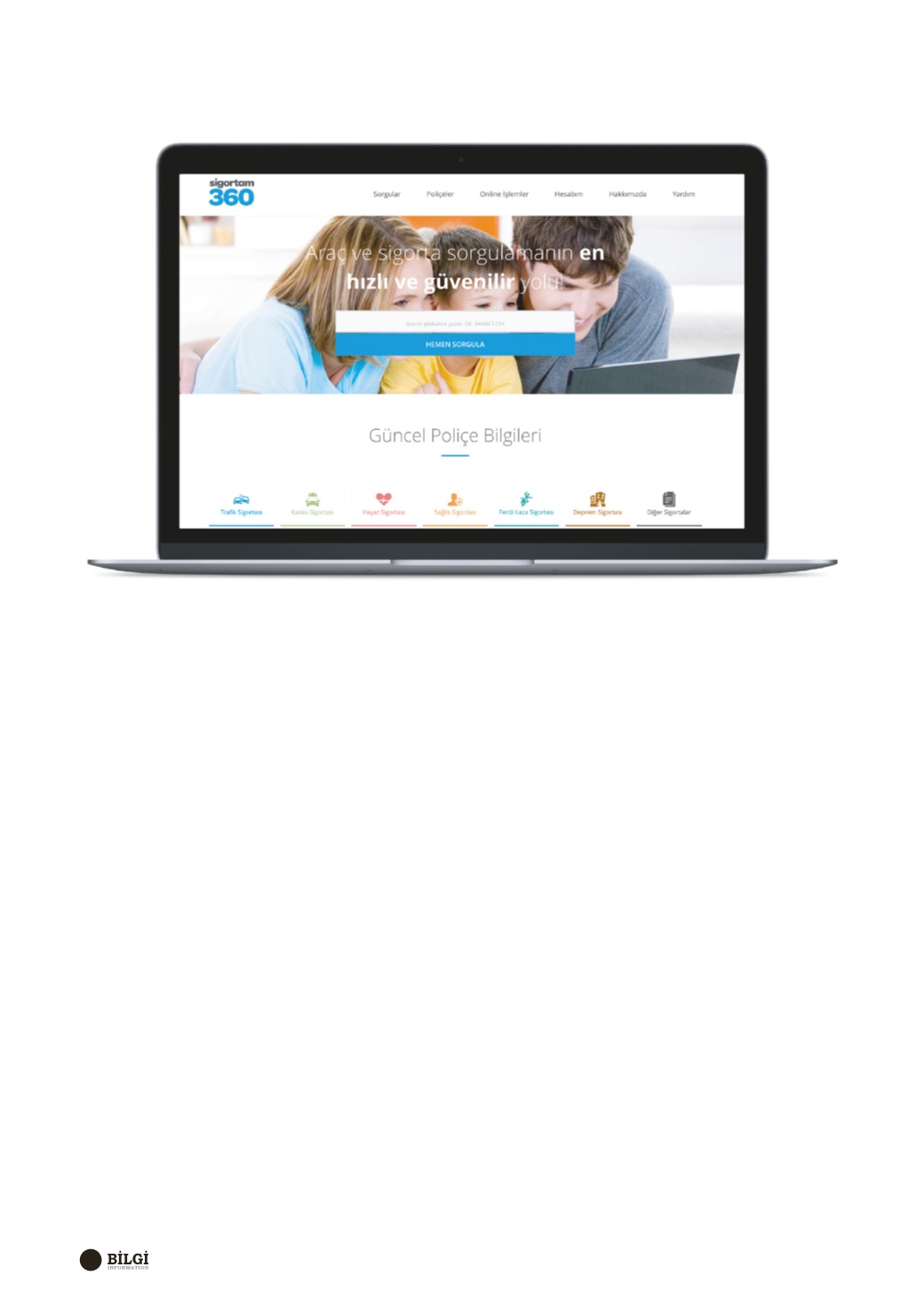 16
bulundurularak ihtiyaçları karşılayabilmek
için mevcut
sigortam360.com
web sitesi yeni
arayüzüne kavuştu. Yenilenen sitemiz kullanıcı
dostu arayüzü ile daha kurumsal bir yapıya sahip
hale geldi.
Site üzerinden yapılan sorgulamalar daha kapsamlı
bilgilendirme ile detaylandırıldı.
Zenginleştirilen içeriğiyle
sigortam360.com
web
sitesi üzerinden vatandaşların sigorta ile ilgili tüm
bilgilere kolayca ulaşabilmeleri hedeflenmiştir.
Bu kapsamda kişisel dashboarda ek olarak hali
hazirda
sbm.org.t
r web adresimizde yer alan tüm
sorgulamalar ve online işlemler
sigortam360.com
web sitemiz üzerinden de sorgulanacak yapıya
getirildi.
Bundan sonra da yapılacak iyileştirme ve
geliştirmeler ile sigortaya ait tüm bilgilere
sigortam360 platformundan ulaşılması
sağlanacaktır.
Moreover,
sigortam360.comw
eb site now
employs actively its new interface considering
both the personal dashboard requirements and
requests of the users. The user friendly interface
of our renewed internet site now has a more
corporate structure.
The queries to be performed through our site are
now suitable for more detailed searches with
substantial informatio.
It is aimed enabling the users to reach all the
insurance information through the enhanced
content of
sigortam360.com
web site. Thus, in
addition to the personal dashboard, any query and
online transaction performable from our
sbm.
org.tr
web site nowmay also be realized through
sigortam360.com
.
We will enable any information related to the
insurance be accessible from sigortam360
platform also in future thanks to the other
improvements and developments underway.
SBM'den ·
From SBM