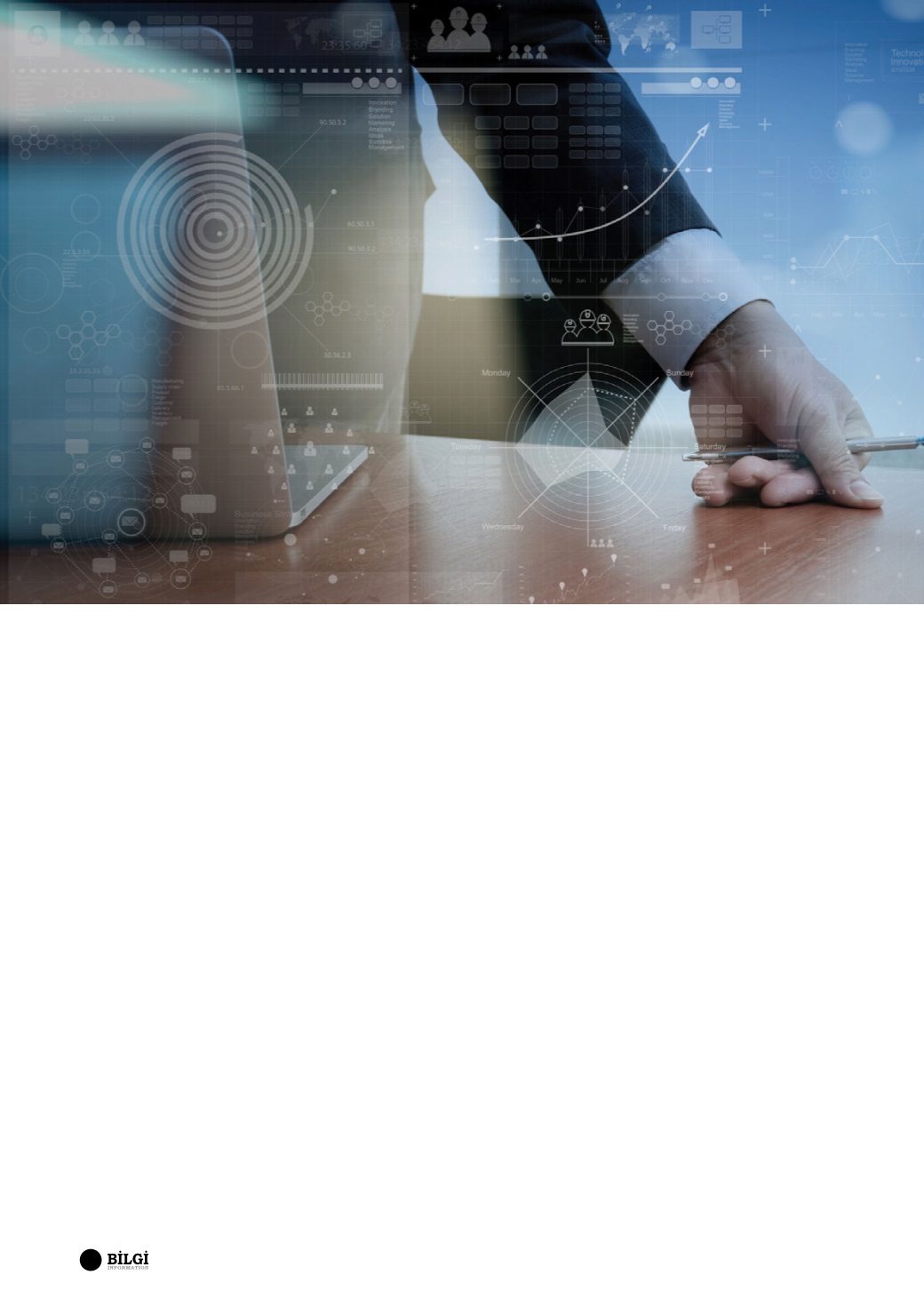 24
SBM'den ·
From SBM
SBM tarafından hazırlanan ekran sayesinde sigorta
şirketleri, kendi bilgilerini ve sektör bilgilerini dönem,
branş, bölge, il bazında anlık olarak karşılaştırma
imkanı buldu.
Yeni uygulama ile sigorta şirketlerine
sağlanan avantajlar neler?
• SBM'nin analitik tool ile tespit ettiği ve sigorta
şirketleri ile paylaştığı fraud dosyalarının
detayları takip edilebiliyor.
• Sigorta şirketlerininkendi imkanları ile reddettiği
veya sigortalıdan/mağdurdan feragat aldığı
dosyaların detaylarına anında ulaşılabiliyor.
• SİSBİS kayıtlarının adet ve tutarları kolayca takip
edilebiliyor.
With the new screen launched by SBM, insurance
companies are now able to compare their own
information and sector's information on the basis
of branches, regions and cities instantly online.
What advantages does it bring to the
insurance companies?
• Insurance Companies can track the details of
the fraud files that SBM detected using the
analytical tool and shared with the insurance
companies.
• Insurance companies can instantly access the
details of files which they rejected by their own
means or for which they received waiver from
the beneficiary/victim.
• Numbers and amounts of SİSBİS records can
be tracked conveniently.
SİGORTA ŞİRKETLERİ SUİSTİMAL VERİLERİNİ SBM
EKRANLARINDAN TAKİP EDİYOR!
INSURANCE COMPANIES CAN NOW TRACK FRAUD DATA ON SBM SCREENS!