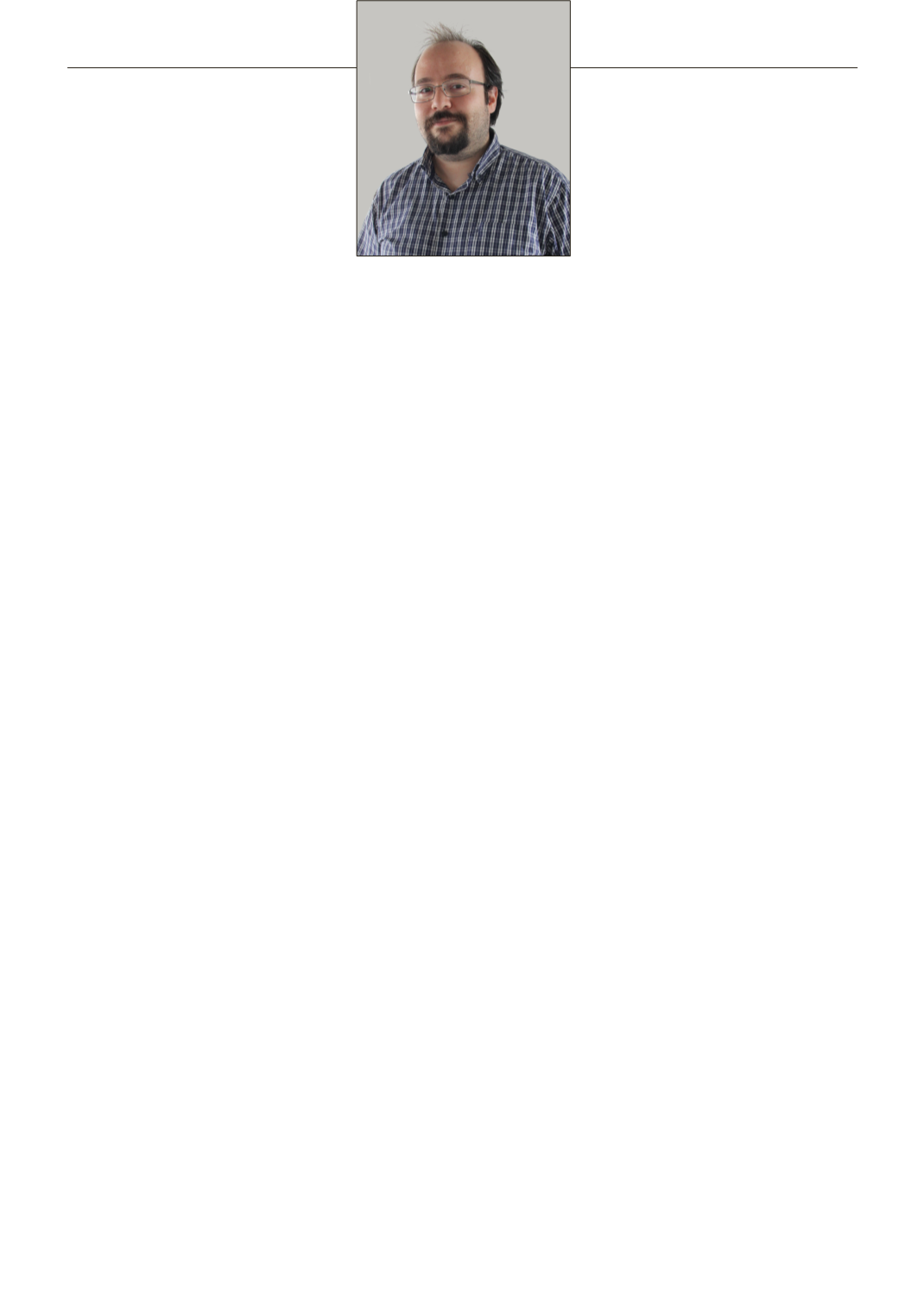 46
Şirketlere; sigortacılık verilerini çok hızlı bir şekilde sunma,
zamanında ve sağlıklı analizler yapma imkanı sağlayan
KOKPİT uygulamasını her geçen gün geliştirmekte ve
iyileştirmekteyiz. Sektörel bazda, günlük olarak güncellenen
verileri kullanıma sunmasıyla Türkiye'de ve dünyada tek
dashboard uygulaması olan KOKPİT, yeni dashboardları
ve yeni tasarım yapısı ile şirketlere katma değer yaratmaya
devam etmektedir. Şeffaf bir analiz ortamı yaratmak ve
sektöre daha fazla değer katmak amacıyla Şubat 2015'ten
bu yana şirketlerin, diğer şirket verilerine ve sektör özetlerine
erişmeleri sağlanmıştır.
Gelen öneriler ve istekler doğrultusunda trafik ve kasko
sigortası dashboardları yeni metrikler ve kırılımlar ile tekrar
tasarlanmıştır. Bununla beraber, bünyesinde yer alan
ürünlerin tamamını kullanıma sunmayı hedefleyen ve bu
yolda çalışmalarına devam eden SBM, yolcu taşımacılık ve
koltuk ferdi kaza ürünlerinin de dashboardunu kullanıma
açmıştır.
Sadelik ve Kolay Kullanım
Yeni tasarımda, sadelik ve kolay kullanım ön planda
tutulmuştur. Tüm dashboardlar yeni versiyonda ortak bir
görünüme kavuşturulmuştur. Kullanıcıların farklı raporları
incelerken, aynı filtreleri, aynı dinamikleri, aynı fonksiyonları
kolayca kullanmaları hedeflenmiştir. Bu yaklaşım ile
minimum yardım ihtiyacı ile kullanıcıların raporları
incelemeleri sağlanabilecektir.
Executive (Sadece Şirket Filtresi Açık) ve Analitik
(Tüm Filtreler Açık) Kullanım İmkanı
Önceki versiyonlarda araç grubu ve sigorta şirketi
bazında filtreleme yapılabiliyorken, filtresiz versiyonda
KOKPIT application offers insurance companies, the ability
to present insurance related data rapidly and to carry out
timely and accurate analyses and we constantly improve
and develop the KOKPIT application. As Turkey and the
world's only dashboard application that offers data updated
on a daily basis, KOKPIT application continues to create
added value for companies with its new dashboards and
new design structure. With a view to create a transparent
analysis environment and to add greater value to the
sector, since February 2015, insurance companies have
been provided with access to data from other companies
and sector-related summary reports.
In line with the recommendations and requests received,
liability insurance and comprehensive coverage
dashboards have been redesigned with new metrics and
breakdowns. In addition, aiming to offer all its products to
its users and continuing to work in this direction, SBM has
also launched a dashboard for passenger transportation
and individual accident insurance products.
Simplicity and Ease of Use
With the new design, simplicity and ease of use has been
at the forefront. With the new version all dashboards have
a new look. The goal is to allow the users to easily use
the same filters, same dynamics and same functions as
they analyze different reports. With this approach, it will
be possible to allow the users to analyze the reports with
minimum support.
Executive (Only the company filter is on) and
Analytical (All filters are on) User Modes
While it was possible to filter data based on vehicle group
Kokpİt Uygulamasında Tek Tasarım Dönemİ
The era of SINGLE DESIGN with Kokpit application
Emrah BOZKURT
Çevik Çözümler ve İş Zekası Direktörlüğü
Agile Solutions and Business Intelligence Directorate
UZMAN GÖZÜYLE
EXPERT VIEW