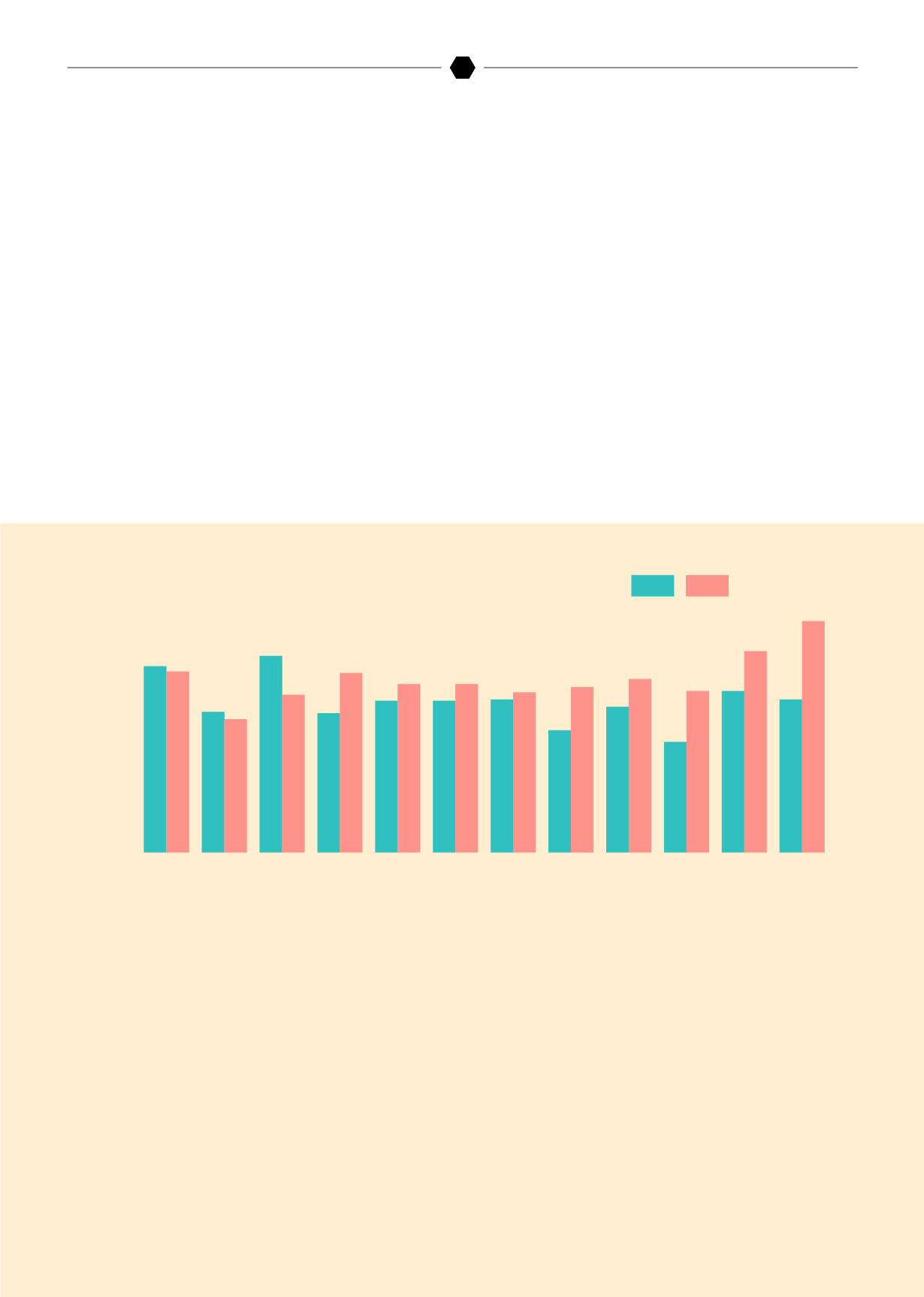 71
Sigorta Bilgi ve Gözetim Merkezi olarak iş ortaklarımız
sigorta şirketlerine; "online", izlenebilir ve daha hızlı hizmet
verebilmek amacıyla SBM Talep Yönetim Sistemi (TYS)
platformunu geliştirdik. TYS Platformu 2012 yılının ikinci
yarısı itibariyle devreye alınmıştır. 2013 yılı toplam ve 2014
yılı ilk on ayını içeren TYS istatistikleri aşağıdaki grafikte yer
almaktadır.
As Insurance Information and Monitoring Center, we
developed the SBM Request Management System (TYS)
platform with the goal of providing online, monitorable and
faster service to insurance companies. TYS platform was
commissioned as of the second half of year 2012. Below
are the TYS statistical data for year 2013 and the first ten
months of year 2014.
Talep Yönetİm Raporları
REQUEST MANAGEMENT REPORTS
RAPOR
REPORT
January
February
March
April
May
June
July
August
September
October
November
December
2.887
2.795
2.180
2.068
3.056
2.240
2.154
2.781
2.346
2.609
2.348
2.606
2.373
2.482
1.893
2.556
2.251
2.682
1.718
2.487
2.486
3.181
2.372
3.558
Ocak
January
Şubat
February
Mart
March
Nisan
April
Mayıs
May
Haziran
June
Temmuz
July
Agustos
ugust
Eylül
September
Ekim
October
Kasım
November
Aralık
Decemb r
3.500
3.000
2.500
2.000
1.500
1.000
500
0
Talep Sayısı
/
Number of Requests
2013 2014