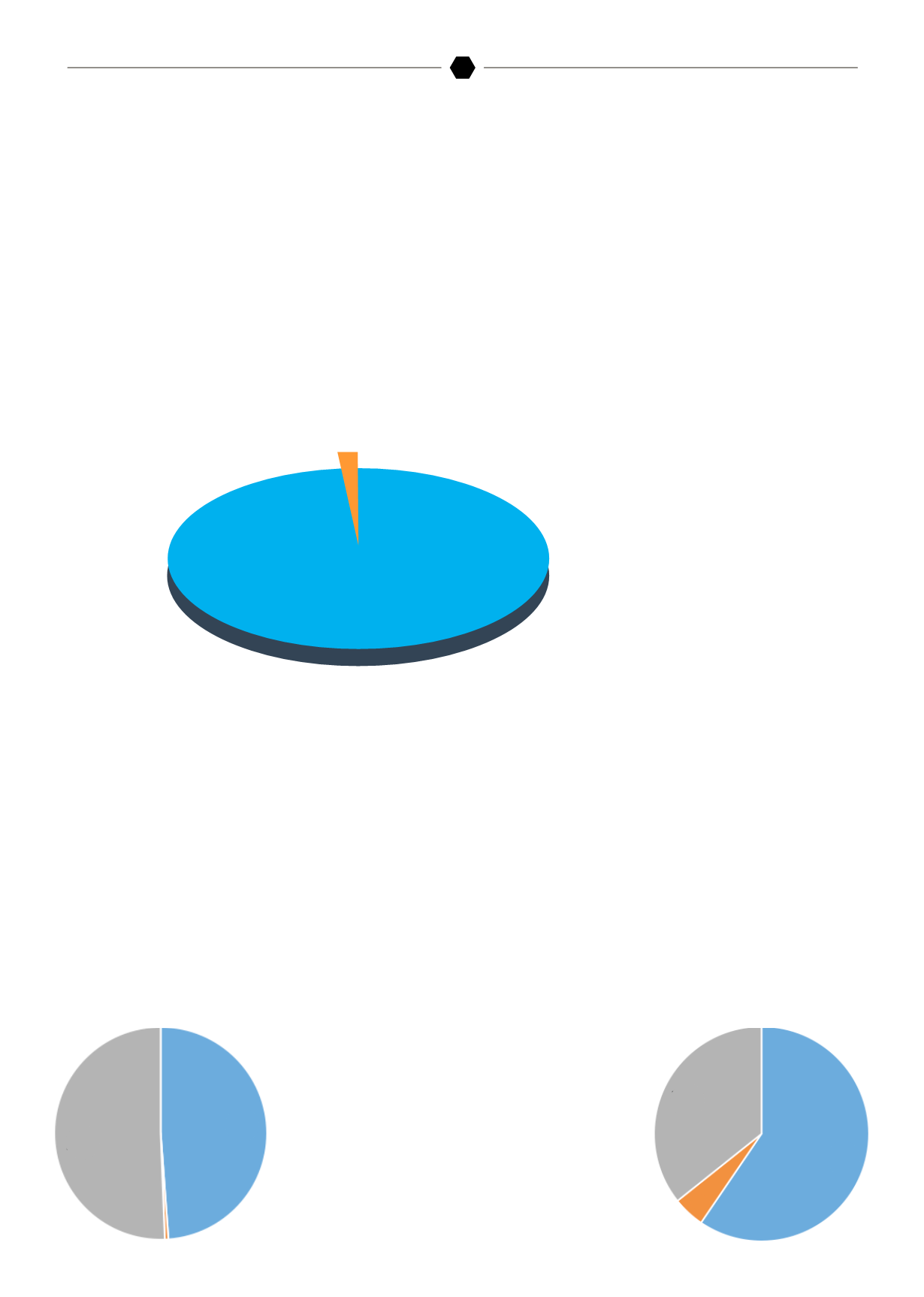 67
01.04.2013 tarihinde yürürlüğe giren yeni Kasko Genel
Şartları ile birlikte ürünler, şartlar ve teminatlar da
değişmiştir. Ana teminatlar çerçevesinde dar kasko ve
kasko ürünü yer alırken, genişletilmiş kasko ile tam kasko,
ek teminatları da kapsamaktadır. 2014 yılında düzenlenen
kasko poliçeleri incelendiğinde sigortalıların eğiliminin
Genişletilmiş Kasko yönünde olduğu görülmektedir.
Değişen kasko genel şartlarına göre, onarım yapılacak
olması halinde poliçede, onarımın şirketçe belirlenecek
servislerde veya sigortalı tarafından belirlenecek
servislerden hangisinde yapılacağı hususu açıkça yer
almaktadır. Ayrıca hasarın tazmininde orijinal parça
veya eşdeğer gibi parça seçeneklerinden hangisinin
kullanılacağı belirtilmektedir. Bu yönde bir belirleme
olmazsa sigortalının tercih ettiği tazmin yöntemi, servis ve
parça esas alınmatadır.
Bu kapsamda 2014 yılında düzenlenen poliçelerde servis
seçim tipi ve parça tercihleri aşağıdaki gibi oluşmuştur.
With the new Comprehensive Coverage General Provisions that
took effect on 01.04.2013, products, conditions and coverage
as well have changed. While the main coverage includes
limited comprehensive coverage and comprehensive coverage,
the expanded comprehensive coverage product includes
supplementary coverage too. Looking at the comprehensive
coverage policies arranged in 2014 it is seen that beneficiaries
had a tendency to choose expanded comprehensive coverage
policies.
According to the new general provisions for comprehensive
coverage policies, in case of a repair, the policy has to indicate the
service company to repair the vehicle and the service company
can be determined by the insurance company or the beneficiary.
The policy should also indicate weather or not the original spare
part or its equivalent will be used for compensation of the claim.
If no indication is made, the compensation method, service and
spare part indicated by the beneficiary should be taken as basis.
Accordingly, the preferences of beneficiaries with regard to
service selection and spare part selection have been as follows:
KASKO Sİgortası
Comprehensive COVERAGE
RAPOR
REPORT
YEDEK PARÇA KULLANIM TİPİ
Spare Part Selection
SERVİS SEÇİM TİPİ
Service Selection
BELİRTİLMEMİŞ
Not indicated
EŞDEĞER PARÇA
Equivalent spare part
ORİJİNAL PARÇA
Original spare part
BELİRTİLMEMİŞ
Not indicated
SİGORTA ŞİRKETİ
Insurance Company
SİGORTALI
Beneficiary
51%
49%
0%
59%
36%
5%
98%
2%
GENİŞLETİLMİŞ KASKO
EXPANDED COMPREHENSİVE
DİĞER
OTHER