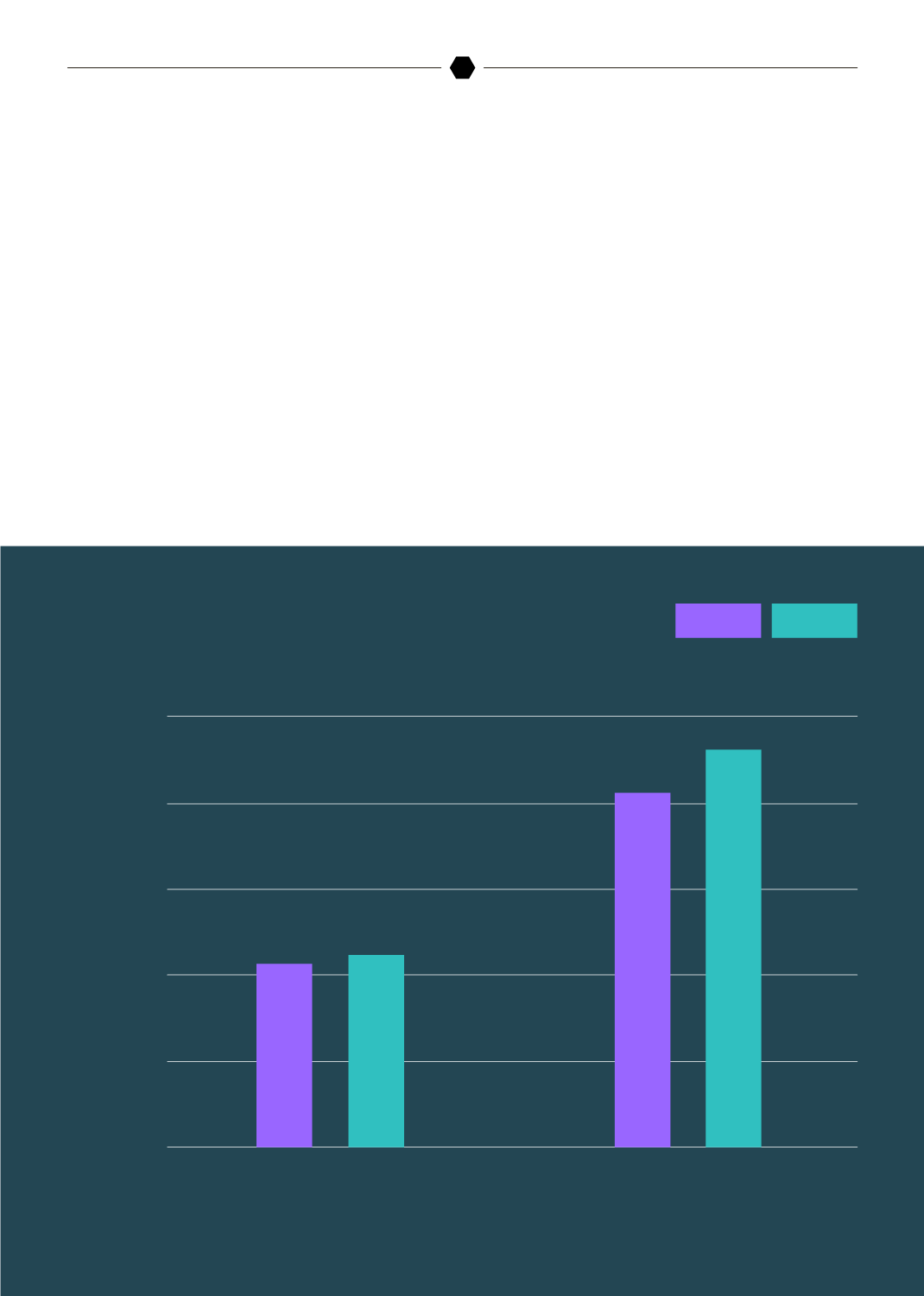 69
Hayat sigortalarında poliçe adetleri günden güne artmakta.
10 Kasım 2013 tarihinde 20 milyona yakın yürürlükte poliçe
var iken, yalnızca 1 yıl sonra -10 Kasım 2014 itibari ile poliçe
sayısı %12'lik bir artışla 23 milyonu geçmiştir.
Bununla birlikte yürür sigortalı adedi de 11 milyonu
geçmiştir. Bu rakam geçen yılın aynı döneminde 10,6 mi-
lyon civarlarında idi. %5 e yakın gerçekleşen bu artış, sig-
ortalıların hayat sigortasına olan ilgisinin her geçen gün
arttığını çok net göstermektedir.
Number of policies in life insurance category increases
everyday. While the number of policies in effect was 20
million on 10 November 2013, this figure increased by
12% and exceeded 23 million exactly one year later on 10
November 2014.
In addition, the number of walking beneficiaries has ex-
ceeded 11 million. This figure was around 10,6 million
during the same period last year. This increase of around
5% clearly indicates that the interest of beneficiaries in life
insurance increases everyday.
HAYAT Sİgortası
LIFE INSURANCE
RAPOR
REPORT
Hayat Yürürlük Toplam Sigortalı Adedi
Number of Beneficiaries in Effective Life
Insurance Policies
Hayat Yürürlük Toplam Poliçeli Adedi
Number of Effective Policies in Life
Insurance Category
10.687.807
11.223.566
20.653.940
23.166.155
2013
2014
25.000.000
20.000.000
15.000.000
10.000.000
5.000.000
0