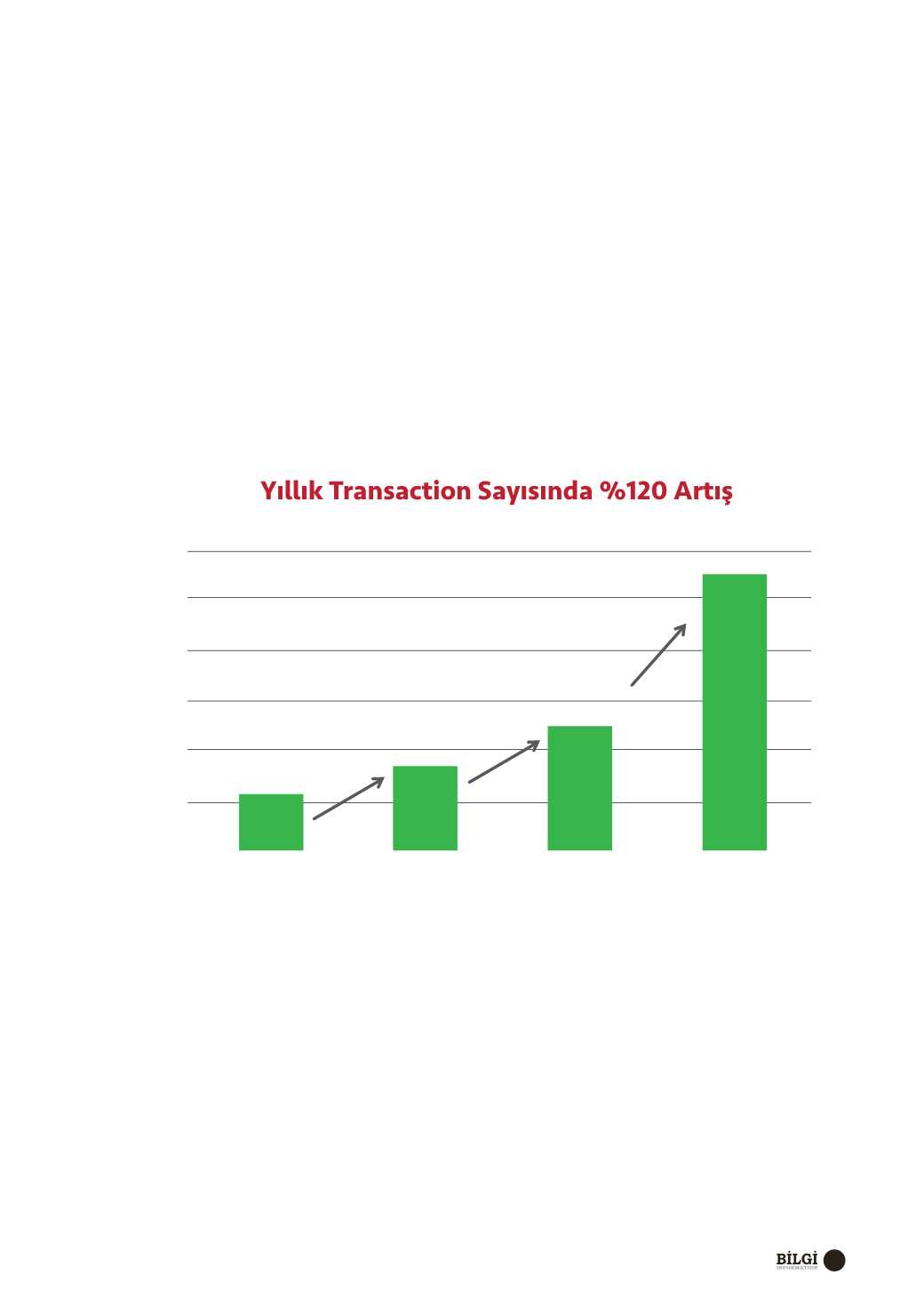 49
From SBM
· SBM'den
Bu geçiş ile önümüzdeki dönemde servislerimizdeki
cevap verme sürelerinde gözle görünür bir şekilde
iyileşme sağlayacaktır. Exadata X6-2'nin 19.2 TB
flash disk kapasitesi ile eski sisteme göre okuma
hızında 2 kat yazma hızında 1.5 kat artış var. Şu
andaki büyüme ivmesi ile mevcut disk kapasitesi
2020 yılına kadar garanti altına alınmış olacak.
Projede emeği geçen tüm arkadaşlarımı canı
gönülden tebrik eder, yeni sistemimizin SBM ve
sigorta sektörüne daha performanslı, daha kaliteli
günler getirmesini dilerim. Her zaman olduğu gibi
kesintisiz hizmetimizin devam edeceğini belirtmek
isterim.
SBM OLTP platformumuzun diğer katma değerli
teknolojik bileşenlerine göz atacak olursak;
• Oracle Dataguard
• Oracle RAC
• Oracle Audit Vault
• Oracle 12c Cloud Control
• OracleWeblogic Server
• Oracle Data Integrator
With this transition, we expect to see a significant
improvement in our service response times in the
coming period. Thanks to the 19.2 TB flash disk
capacity offered by Exadata X6-2, data reading
speed has doubled while the data writing speed
has increased by 1.5 folds. With the current growth
pace, current disk capacity will be guaranteed until
2020.
I'd like to celebrate all our colleagues for their hard
work and wish that our new system brings days of
higher performance and higher quality to both SBM
and insurance industry. I'd like to alsomention that
our uninterrupted service will continue as usual.
If we were to look at the other value added
technological components of our SBM OLTP
platform; these are
• Oracle Dataguard
• Oracle RAC
• Oracle Audit Vault
• Oracle 12c Cloud Control
• OracleWeblogic Server
• Oracle Data Integrator
2013
2014
2015
2016
27.537.738.663
12.547.628.755
8.480.255.051
5.550.401.736
120% INCREASE IN THE NUMBER OF TRANSACTIONS PER YEAR
30
25
20
15
10
5
MİLYAR /
BILLION