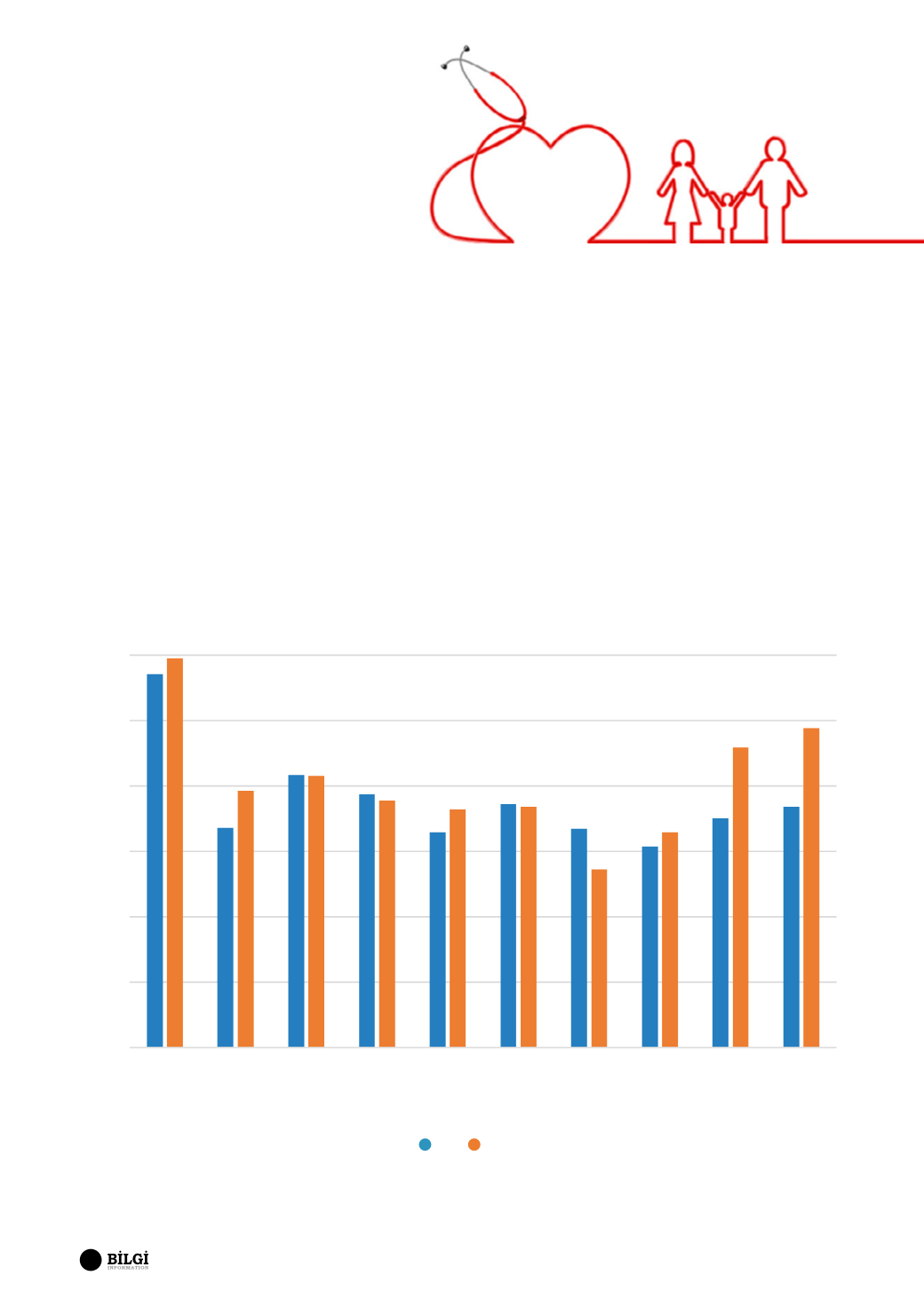 80
Rapor ·
Report
HAYAT SİGORTALARI
LIFE INSURANCE POLICIES
Hayat Sigortaları kapsamında,2016 yılının Ocak-
Ekim aylarında
20.300.865
adet poliçe üretilmiştir.
2015-2016yıllarınınOcak-Ekimayları kıyaslandığında
Hayat poliçelerinde
%7
'lik bir artış yaşanmıştır.
2015-2016 yılları Ocak-Ekim aylarında üretilen
poliçe/sertifika üretim adedi aşağıdaki grafikte
gösterilmiştir.
In the life insurance category, during the period from
January to October of 2016, a total of
20.300.865
policies were arranged. Compared to the same
period of 2015, total number of life insurance
policies has increased by
%7
Total number of policies/certificates generated
during the period of January-October of 2015 and
2016 are shown in the chart below.
0
2.000.000
1.000.000
3.000.000
POLİÇE/SERTİFİKA ADEDİ
NUMBER OF POLICIES/CERTIFICATES GENERATED
2015
2016
OCAK
January
ŞUBAT
February
MART
March
NİSAN
April
MAYIS
May
HAZİRAN
June
TEMMUZ
July
AĞUSTOS
August
EYLÜL
September
EKİM
October