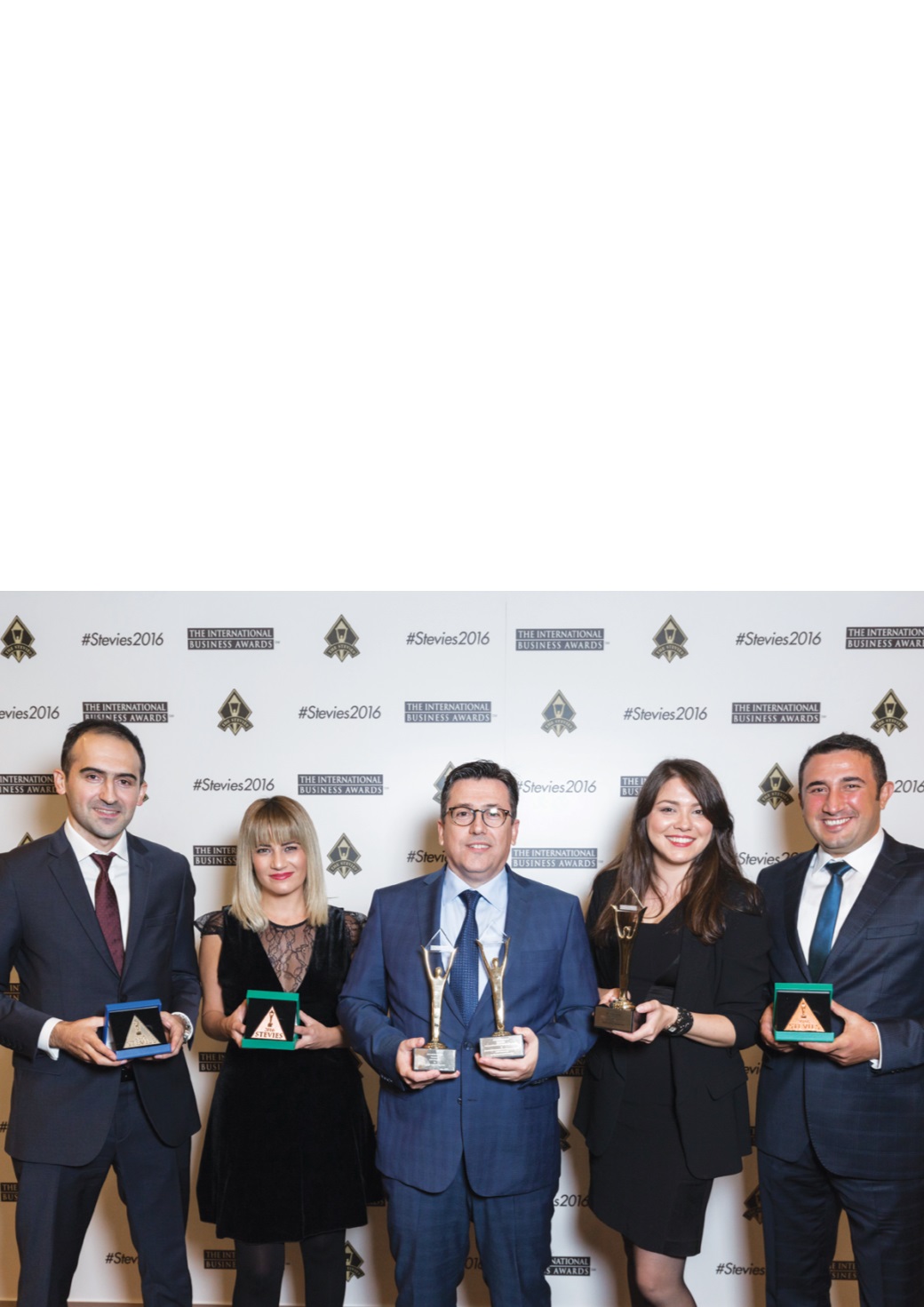 7
THE STEVIE AWARDS'TA SİGORTA BİLGİ VE GÖZETİM
MERKEZİ, 6 ÖDÜL BİRDEN KAZANDI
INSURANCE INFORMATION AND MONITORING CENTER COLLECTED 6 AWARDS AT THE STEVIE AWARDS!
Bu
yıl
13'üncüsü
gerçekleştirilen,
uluslararası iş ödülleri programı olan,
dünyanın en başarılı kurumlarını ve
yöneticilerini ödüllendiren
The Stevie
Awards'ta Sigorta Bilgi ve Gözetim
Merkezi
, 6 ödül birden kazandı.
At
The StevieAwards
, the international
business awards program that rewards
the most successful organizations and
executives in the world, which was held
for the 13th time this year,
Insurance
Information and Monitoring Center
(SBM)
won 6 awards.
Stevie Awards
· Stevie Ödülleri