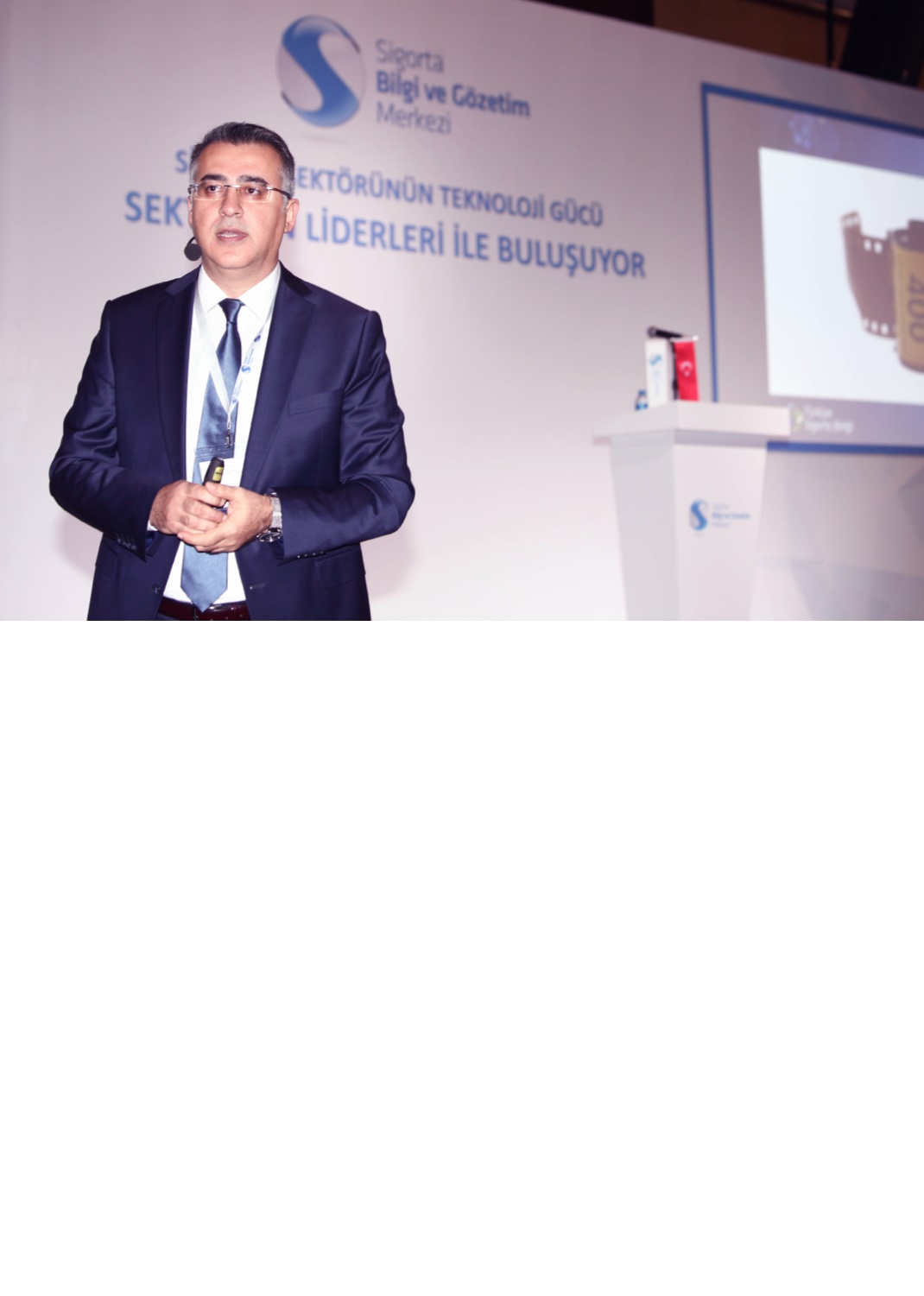 Sİgorta Sektörünün Teknolojİ Gücü SBM
Lİderler İle Buluştu
SBM, the Technological Powerhouse of the Insurance Industry
Meeting Up with Leaders
SBM, artık geleneksel hale getirdiği buluşmalarla
sektörün yine nabzını tuttu.
IT yöneticileri ve sigorta şirketleri genel müdür
yardımcılarının katıldığı etkinlikte SBM'nin sunduğu hizmet
ve ürünler sigorta sektörünün liderleri ile paylaşıldı.
Sigorta Bilgi ve Gözetim Merkezi (SBM), sunulan
hizmet ve ürünlerin çeşitlendirilmesi, yenilikçi ürünlerin
desteklenmesi ve yeni yaklaşımları değerlendirmek için
hayata geçirdiği sektör buluşmalarının 4'üncüsünü 18
Kasım 2015 Çarşamba günü Marriott Hotel Asia'da
With its now traditional sectorial meetings, SBM once
again became the eyes and ears of the sector.
During the event participated by IT managers and general
managers of insurance companies, SBM shared its services
and products with the leaders of the insurance industry.
The fourth round of the sectorial meetings organized by
Insurance Information and Monitoring Center (SBM) with a
view to diversifying services and products offered, supporting
innovative products and reviewing novel approaches, was
held at Marriott Hotel Asia on 18 November 2015. The event